Filing a claim with an insurer after an accident isn't always easy, which is why it's a good idea to have an experienced personal injury lawyer working on your case. Several steps are involved in filing a claim and pursuing compensation, and one of the most crucial is drafting a demand letter. This letter is a valuable tool that can help you claim your legal rights. At the Law Offices of Ronald J. Resmini, Accident & Injury Lawyers, Ltd., we want you to know what goes into creating a strong demand letter and what happens after your lawyer sends the demand letter to the at-fault party's insurer.
Insurance companies are for-profit entities, meaning they want to keep their profits high and payouts relatively low. Recovering the financial compensation you deserve from an insurance company can be challenging. A compelling demand letter puts you in a better position to negotiate for the money you need.
What Is a Demand Letter?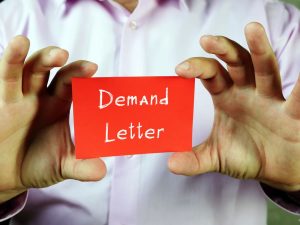 A demand letter is a formal document that outlines the facts surrounding an accident. The letter goes to the insurer or liable party after an accident. A demand letter is more than an overview of the situation: it highlights the strengths of your claim and declares to the other side how much money you want in settlement. A powerfully crafted demand letter can put you in a better position to negotiate for the money you deserve.
Most formal demand letters will include the following information:
The facts surrounding the accident
Information about the extent of your injuries
The estimated value of an individual's financial losses
A deadline to reply to the contents of the demand letter
An outline of the next steps an individual is willing to take if the parties cannot reach a settlement
A well-thought-out demand letter will highlight your position and outline your expectations for a resolution. An attorney is a valuable resource when drafting a demand letter. A skilled personal injury attorney can draft a strong demand letter and increase your chances of receiving a prompt response and favorable outcome.
How Long After a Demand Letter Can I Expect a Settlement?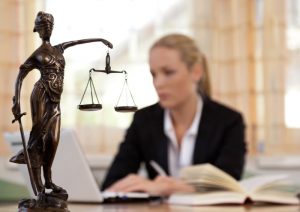 Most demand letters include a deadline for response. This deadline is typically 30 business days from the date the letter is received. Unfortunately, that doesn't mean you can expect a settlement within a month. Once a demand letter is received, the insurer will comb through it and investigate the accident on their own terms. A poorly written letter means an insurer may request additional information to clarify points, adding to the time it will take them to resolve the claim.
Other factors that can influence how long it may take to settle include:
Insurer Workload – If it is a busy time of year for an insurer, there may be a delay in receiving a response. Insurers with a large caseload may not be able to promptly investigate the accident's circumstances.
Lack of Information – A poorly drafted demand letter may not contain all the information an insurer needs to resolve a claim. When this happens, the insurer may request additional information and materials. The subsequent back and forth can delay the process and settlement negotiations.
The Complexity of the Accident – Complex accidents or accidents involving multiple parties can slow the investigatory process. Sorting through large volumes of information and medical documents takes time and may impact how quickly a settlement can be reached.
Once an insurer has the information they need, the negotiation process begins. Most insurers prefer to resolve accident claims quickly. They will likely begin with a lowball offer, hoping you will be desperate and quick to accept. This tactic saves them time and money. Accepting an insurance company's first offer is not in your best interest. Generally, the more patience you have, the higher the settlement offer you'll ultimately receive. An attorney can review the insurer's initial offer and advise you on the best path forward. Negotiations may go back and forth for a time. Your attorney can review your situation and help give you a better idea of your unique settlement timeframe.
If an insurer is not open to negotiating a fair settlement, your attorney may prepare to take your case to trial.
Contact an Experienced Personal Injury Attorney for Help
Were you injured in an accident caused by a careless person? Do you need help crafting a strong demand letter? The skilled personal injury attorneys of the Law Offices of Ronald J. Resmini, Accident & Injury Lawyers, Ltd. in Rhode Island can help. Our team understands what it takes to draft a demand letter that will get noticed. We work hard to ensure you are treated fairly and will help you pursue the compensation you deserve.
We have offices in Providence, Warwick, Newport, and Fall River, MA.
Discuss your claim with a knowledgeable personal injury attorney today. Call (401) 751-8855 to request a free legal consultation.
Related posts: