Slip and Fall Lawyer in Providence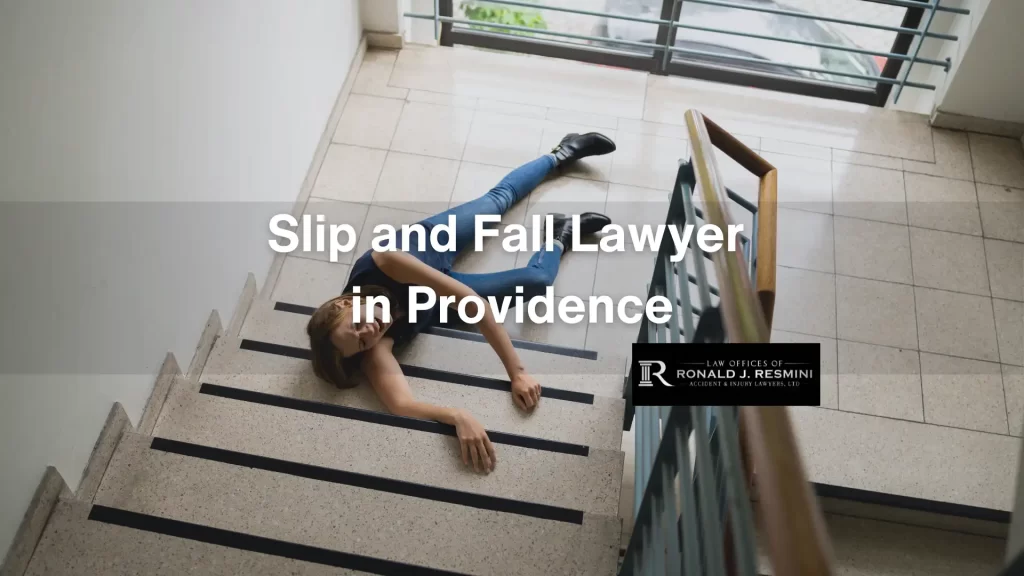 It can happen anywhere, without warning—on a sidewalk, in the mall, in a restaurant, the grocery store, or at work—you trip on some obstacle or slip on a wet or over-polished surface and go down in a flash. Falls are among the most frequent causes of accidental injury and death in the United States. The National Safety Council (NSC) reports that nearly 9 million people visit a hospital every year because of a fall. That's more than are treated for car accident injuries! Around 24,000 people per year lose their lives as the result of slip, trip, and fall accidents—that's 15 percent of all accidental injuries.
Falls are the most common type of workplace accident. Falling poses a particular danger to older people, whose bones are more brittle and who are more likely to sustain hip fractures. One in every three Americans over age 65 is injured in a fall annually. Falls are also a major cost of lost productivity and lost earnings, and are responsible for around 65 percent of all days lost from work, totaling approximately 95 million lost work days every year.
Falls Caused by Premises Negligence
Many fall injuries occur because of the negligence of a property owner or operator who has failed to maintain the premises in a reasonably safe condition and has caused or allowed a hazard to exist without either eliminating it or placing warning signs or barricades to protect people who are visiting or working on the property. If your accident was caused by a premises owner's negligence, you are entitled to claim compensation for your damages.
Injuries Caused by Slip and Falls
Slip trip, and fall accidents can cause many different types of injuries, including:
Paralysis
Neck and back injury
Facial injuries
Lacerations
Scarring and disfiguration
Hip fractures
Torn or stretched ligaments
Broken arms, legs, and other bones
Internal organ damage
Falls can cause serious bodily damage, often necessitating months of medical treatment and physical therapy, resulting in loss of earnings, medical expenses, and long term or permanent disability and damage to your quality of life. When the negligence of an individual, company, or government entity caused your fall, an experienced personal injury attorney can advise you and help you recover money to compensate you for your economic and non-economic damages.
Premises Negligence as a Cause of Slip, Trip, and Fall Accidents
It is the duty of owners, managers, and operators of properties where the public is invited or where workers are present to take precautions to ensure the safety of others on their property. Some of the causes of falls that can be attributed to negligence include:
Slippery, wet pavement
Over-waxed floors
Organic debris such as acorns or wet leaves on walkways
Loose gravel on pavement
Uneven, cracked sidewalks
Ice on walkways
Fallen branches
Stairs lacking a hand rail
Spilled food or drinks
Ripped, loose, or damaged carpet
Potholes
Merchandise fallen from shelves into store aisles
Electrical cords in walkways
What to Do after a Fall
When you've fallen on someone else's property as a result of their negligence, there are steps you can take to protect your interests and document the situation, in order to provide the needed proof for your claim:
Take photos showing what caused you to fall.
Get contact information for any witnesses.
Report the injury to the owner or operator of the property in writing.
Get prompt medical attention. (Have someone call an ambulance if necessary).
Avoid giving a recorded statement to a company representative or insurance adjuster.
Don't sign any authorizations or releases until you have consulted an attorney.
Consult a premises accident attorney as soon after the accident as possible.
Why You Need a Good Personal Injury Attorney
Insurance companies fight fall injury claims routinely. A typical tactic is to attempt to place the blame for the fall on the injured person. Insurers are primarily concerned with profits, so it is in their interest to pay as little as possible in damage claims. They have sophisticated legal teams working for them, so you'll need a good lawyer on your side to prove the premises owner's liability along with your damages.
Experienced, Successful, and Compassionate Providence, Rhode Island, Fall Injury Lawyers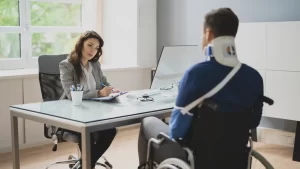 The attorneys at the Resmini law firm exclusively handle personal injury cases in Providence and beyond and have a superior record of recovering millions compensation for thousands of victims of slip, trip and fall accidents throughout forty-four years of practice. We immediately investigate and gather the evidence to support your claim, calling in expert witnesses when necessary. We assemble your medical records, employment records, and proof of any out-of-pocket expenses, and prepare a case to document your pain, suffering, disability, and other damages to your quality of life.
Free Consultation
Call Resmini Law today to schedule a free consultation with our top-rated attorneys. Protect your legal right to recover money by calling (401) 751-8855 now.
Read more: $800,000 Settlement for Our Client Hurt at Applebee's