Bicycle Accident Lawyer in Providence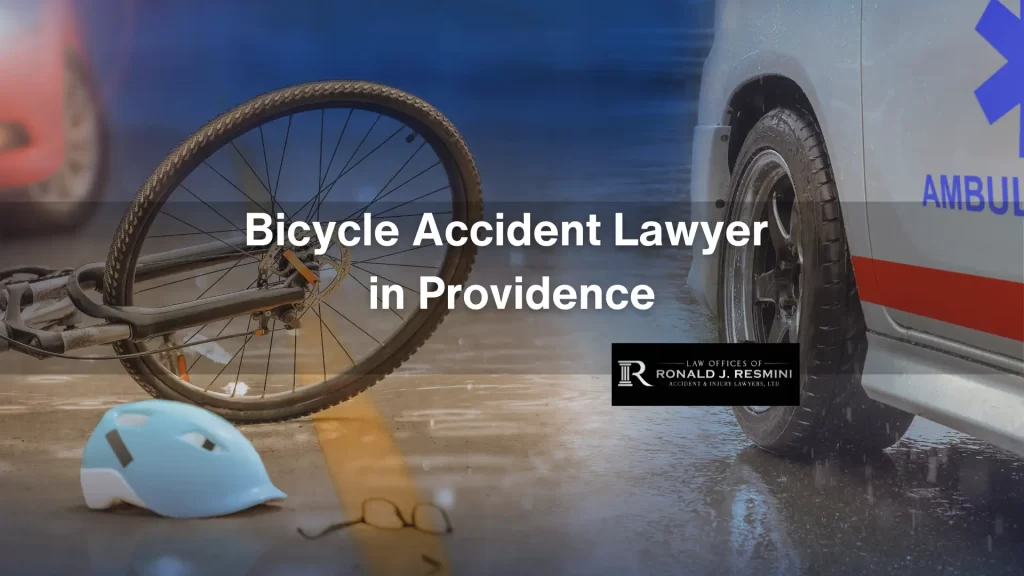 Riding a bicycle is a great way to stay fit and have fun. But cycling is more than just a recreational activity. For some people, it is an inexpensive and environmentally friendly way to get where they need to be. More and more people are committing to commuting to work by bicycle, at least when the weather allows. Others rely on bicycles as their primary means of transportation because they don't own a car.
Bicycles must usually share the roads with other vehicles, which means that drivers must be alert and avoid crowding or hitting a bicycle. A cyclist, unlike someone riding in a car or truck, has no protection in a crash, and can easily be killed or suffer a catastrophic injury when struck by a much heavier motor vehicle.
National Highway Traffic Safety Administration (NHTSA) crash data for 2012 show that more than 700 cyclists were killed in the U.S. in that year, and another 49,000 were injured in accidents involving motor vehicles. If you were hurt in a cycling accident, you may be able to hold the responsible party accountable. Call the Providence bike accident lawyers of the Law Offices of Ronald J. Resmini, Accident & Injury Lawyers, Ltd. at to learn more about your legal options.
Kinds of Injuries
Virtually any part of the human body may be injured in a bicyclist accident. A cyclist will often be thrown into the road from the impact, sometimes into the path of another car. Some types of injuries that may result when a car strikes a bicycle include:
Broken bones
Road burn
Facial injuries
Sprains and strains
Severe abrasions, contusions, and lacerations
Crush injuries
Amputations
Paralysis
Death
Who Is Liable for Your Injuries?
Whoever caused or contributed to the accident in which you were injured may be held liable. This might be an individual, a company, a government department responsible for road maintenance, or a manufacturer of defective equipment. Your lawyer will examine the circumstances of the accident and determine all parties who might have some liability for your injuries, for example:
The manufacturer, designer, or seller of the bike, if the accident was caused by an equipment defect
A repair technician who failed to properly fix a problem or who created a dangerous condition during the repair process
The driver or owner of a vehicle that hit your bicycle
A person who opened a car door suddenly as you approached, causing you to slam into it
A government department or contractor charged with the responsibility for maintaining the road
The owner of an animal that attacked you on your bike
Anyone who deposited or allowed litter, debris, or some dangerous obstacle in the road
Don't Wait to Get Help
A prompt investigation of the accident, while evidence is fresh and witnesses are available, is important. Drivers will often try to claim that you were responsible for your own accident. But in many, many cases, bicyclists are injured by drivers who are either distracted and inattentive and fail to observe a cyclist sharing the road, or hurried and impatient, crowding the cyclist off the road, rather than slowing down for the cyclist who is legally using the road and following the rules.
The longer you wait to get help, the more likely it is that witnesses will move away or forget what they saw, that evidence will disappear, and that statutes of limitations will expire, causing your to lose your right to recover compensation. As soon after the accident as possible, seek out the help of an experienced bicycle accident attorney who is skilled in the legal process and understands the importance of assessing both economic and non-economic quality-of-life damages and including them in the negotiating process. You should also make sure that the lawyer you choose has extensive courtroom experience and is willing to go to trial if the case cannot be settled fairly out of court.
Frequently Asked Questions
Often, we receive many of the same questions regarding bicycle accidents, so to help you better understand bike accident claims, we've provided a few of these questions with their answers here. In the case, you don't see your question, or if you have specific questions about your particular situation,  contact our team at (401) 751-8855.
Can I receive compensation if I wasn't wearing a helmet or other safety gear at the time of the accident?
In many states, helmet laws strictly apply to anyone who isn't an adult (18 years of age). Rhode Island's law only applies to children under the age of 16, so your children would fall under this rule, but you would not have been required to wear a helmet. However, the attorneys at the Law Offices of Ronald J. Resmini, Accident & Injury Lawyers, Ltd. strongly encourage all bicycle riders to wear a helmet, especially because it can protect you in the case of an accident. It is important to note, however, that helmet or no helmet, you should not have been in an accident in the first place. If you were injured in any way, even if your injuries wouldn't have been as bad if you were wearing a helmet, you should seek the assistance of an attorney who can help you seek compensation.
How much compensation can I receive?
Many factors play into this question, so for an accurate estimate of the dollar amount of your case, you should speak to an attorney in person. We'll be looking into several things, such as the amount you owe in medical bills, plus the estimated amount you will owe for follow-ups or therapy; wages lost due to time taken off work, plus loss of future earnings in the case you are not back at work yet or can never return to work; and non-economic damages, which includes pain and suffering. With so many factors, it's important that you seek the assistance of an attorney to get started on your case.
When should I speak to an attorney?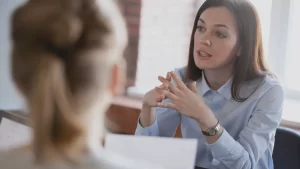 You should be dialing the phone right now to set up a consultation. There's never a better time to get on the phone with someone from the Law Offices of Ronald J. Resmini, Accident & Injury Lawyers, Ltd. for several reasons. First, Rhode Island's statute of limitations, the time limit on how long you have to file your personal injury claim, is a relatively short three years; time can sneak up on you. Second, there is no risk in hiring an attorney to represent you. A consultation is free, and you don't pay us a single cent unless we win your case for you. Third, it's important that you get the money you need as quickly as possible. It's better to approach bills with cash in your hand instead of trying to fight down debts later.
Free Review of Your Rhode Island Bicycle Accident Case
You will find the legal experience, negotiating skill, and courtroom acumen that will produce the best outcome for your case when you consult the Resmini Law Firm. With more than five decades of experience representing clients in personal injury cases, Ronald Resmini is a top-rated trial lawyer and member of the prestigious Million Dollar Advocates Forum, with a passion for justice and a long record of success for his clients.
We offer a no-fee case review in which we will discuss the details of your accident, answer your questions honestly, and advise you of your legal options. If we accept your case, we will front all the expenses and legal work so you will have no out-of pocket costs. You'll only pay when we reach a settlement or win a jury award at trial.
It is important to act promptly, because Rhode Island law places limits on the time in which you can make a claim. Pick up the phone and call Resmini Law today at (401) 751-8855.