No one expects to be injured in an accident. Yet, when an injury or a loved one's death is not your fault, you may be faced with a sense of injustice and feel overwhelmed. Serious accidents often have long-term physical, emotional, and financial effects. When the accident was the fault of someone else's negligence or risky behavior, you may be entitled to compensation.
The cost of medical bills and repairing damaged property can get to be overwhelming, especially when the injury keeps you from going back to work. Even when an accident is not intentional, it may be the result of someone else's negligence. You must take action to pursue your rights. The experienced Central Falls personal injury lawyers of the Law Offices of Ronald J. Resmini, Accident & Injury Lawyers, Ltd. have nearly a century of combined experience in personal injury law.
Our legal team is adept at handling complicated Central Falls personal injury cases. Our compassionate attorneys understand the stress and devastation accidents can cause, and we are dedicated to seeking fair compensation for our clients. Contact our office at (401) 751-8855 or online to request your free and confidential consultation. You'll speak to a real person from the office and not a call center.
Do I Need a Central Falls, RI Personal Injury Lawyer?
After an injury, you must file a claim with the responsible party's insurance company if you want compensation or payment of your medical bills. This is when the process starts to get complicated. The insurance company does not build the evidence to prove your case. Instead, they send an insurance adjuster to interview you and possibly offer an initial settlement. Oftentimes these settlements are much lower than what an experienced attorney can negotiate or win for you in a lawsuit.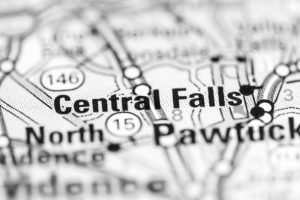 You may feel obligated to answer the adjuster's questions, but you should only do that with your attorney present. Insurance adjusters are skilled negotiators, and their goal is to reduce their company's financial liability. Your attorney can minimize the potential that you will accidentally say something that will negatively affect your case.
The same thing can happen when you try to handle a personal injury lawsuit on your own. The Rhode Island legal system is complicated. You don't have the experience to anticipate the legal issues the at-fault party may use to complicate your case. The process can be overwhelming, especially while you are physically and emotionally recovering from a serious accident.
Experienced legal counsel from the Law Offices of Ronald J. Resmini, Accident & Injury Lawyers, Ltd. can efficiently manage your insurance claim and lawsuit if necessary. Our legal team will handle all the documents necessary, investigate the claim, and gather evidence to support your case. We can advise you on the legal steps you should take that will demonstrate your injuries and desire to regain your health to the court.
Why Work with the Law Offices of Ronald J. Resmini, Accident & Injury Lawyers, Ltd.?
The legal team at the Law Offices of Ronald J. Resmini, Accident & Injury Lawyers, Ltd. is comprised of experienced practitioners dedicated to helping our clients get justice under the law. Our founder, Ronald J. Resmini, has a long history of awards and recognition from the legal profession. He holds a "Top 10" title from the National Academy of Personal Injury Attorneys and is the Massachusetts Bar Association Excellence in the Law award recipient for May 2010.  He is a published scholarly author with more than 20 legal guides written for other practitioners.
You have a choice of many personal injury attorneys in Rhode Island. It can be difficult to know which law firm is the right one for your situation. You need a team that is well-versed in personal injury law and who communicates with their clients to reach the best possible solution in each case. We believe that our results demonstrate our tenacious and aggressive representation of our clients in personal injury law cases. Our clients speak highly about our legal team and their experience working with us.
When you've been hurt in an accident, you shouldn't muddle through the legal system without the guidance and assistance of experienced attorneys. The Central Falls personal injury lawyers at the Law Offices of Ronald J. Resmini, Accident & Injury Lawyers, Ltd. can act on your behalf to seek monetary compensation for your damages. You must take action to recover compensation. Our legal team seeks fair compensation to cover:
Medical expenses: This can include immediate medical care, the ambulance ride to the hospital, medication, physical therapy, and rehabilitation. Recovery may also require surgical intervention and long-term medical treatment. Our legal team works diligently with your physician and medical experts to estimate your future medical needs that may result from this accident and seek to include those in your compensation.
Lost wages: If you are unable to work after the accident, you may be entitled to compensation for lost wages while you are recovering, as well as any lost future earning capacity the accident has caused.
Property damage: During the accident, property may have been damaged. Since 1923, the first year that the motor vehicle death rate was estimated, the percentage has dropped nearly 93 percent. However, the Centers for Disease Control and Prevention report more than 32,000 people are killed, and two million are injured from motor vehicle accidents each year.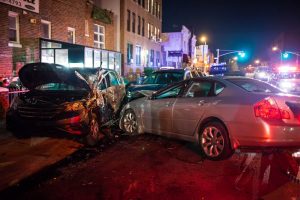 The sheer number of car crashes, many of which are the result of negligence, make motor vehicle accidents one of the top reasons for personal injury lawsuits. When a car accident is enough to cause injury, it also causes property damage, not only to the vehicle but possibly also to personal belongings in the vehicle at the time of the crash.
Pain and suffering: It is never easy to assign a monetary value to the pain and suffering that you experience after an accident. These damages are separate from the compensation awarded for concrete expenses, such as lost wages and medical treatment. Rather, they are awarded for the physical pain and mental and emotional upheaval that the injury causes and may continue to cause.
Central Falls Claims Our Attorneys Handle
There are specific instances where personal injury rules apply. In many cases, your claim may be resolved through a settlement before reaching court.
Accidents: These happen when someone acts in a negligent or risky manner, and the behavior causes harm to another person. This can include medical malpractice, car accidents, slip and fall accidents, or pedestrian accidents.
Intentional Acts: This describes an incident when the intentional conduct of one person causes harm to another, such as assault and battery.
Defective Products: In this instance, an individual or company can be found liable for injuries without proving negligence or intentional wrongdoing.
Defamation: This results after one person's defamatory statement causes harm to another person's reputation.
Seemingly insurmountable paperwork and documentation follow in the wake of an accident. The skilled attorneys at the Law Offices of Ronald J. Resmini, Accident & Injury Lawyers, Ltd. handle all the challenging aspects while you focus on recovering. Our team has the resources and skills to help you in any case involving:
Contact Your Central Falls, RI Personal Injury Attorney
If you've been injured in an accident in Central Falls that wasn't your fault, you have the legal right to recover compensation for medical expenses, lost wages, and any pain or suffering you've experienced. The legal team at the Law Offices of Ronald J. Resmini, Accident & Injury Lawyers, Ltd. has been helping families recover damages for decades, and we're eager to help you, too.
We also recognize the financial burden an accident can place on a family. This is why we work on contingency. This means we do not collect any money from you upfront or during the claims or trial process. Instead, we are paid only if we secure compensation for you. Call our office at (401) 751-8855 today for a free and confidential consultation. We'll go over your case and advise you on your next best steps, even if you decide not to work with us.