Construction Accident Lawyer | Providence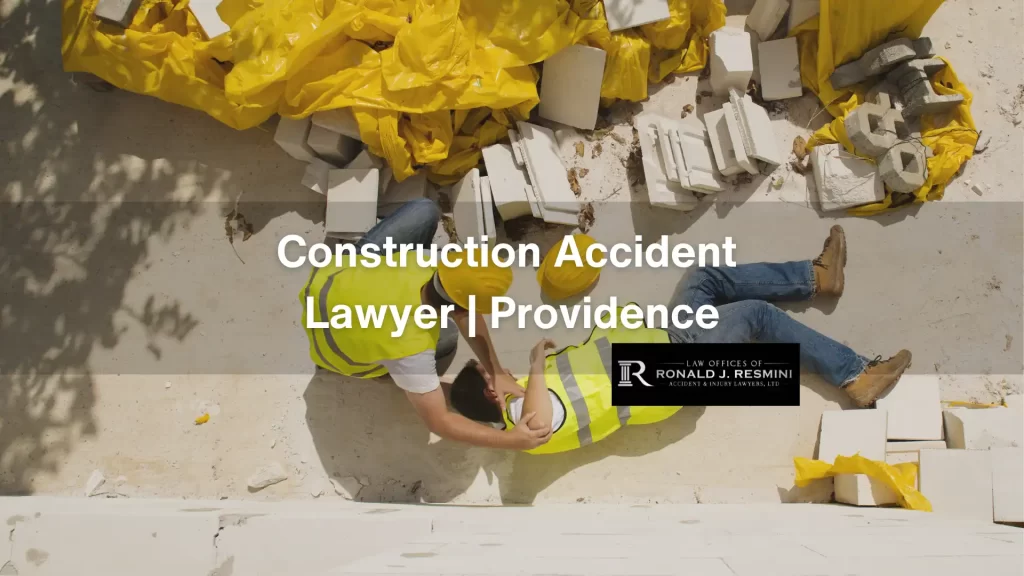 Millions of Americans make their living by working on construction sites. Working these jobs usually requires a huge amount of physical labor and dangerous circumstances. Construction workers often operate from elevated heights and use heavy machinery, both of which are potentially dangerous. The construction companies that employ these workers are responsible for making sure conditions are as safe as possible, machinery is functioning normally, and structures are stable. Unfortunately, many companies neglect this responsibility, putting their workers lives and well-being at risk. When construction workers are working in unsafe conditions, operating malfunctioning machinery, or working from unstable structures, the likelihood of a construction accident greatly increases.
If you or someone you love has been injured in a construction accident, you may be entitled to financial compensation. Construction accidents often result in injury and unforeseen medical expenses, and in the worst cases, death. You and your loved ones do not have to suffer alone. The attorneys at the Law Offices of Ronald J. Resmini, Accident & Injury Lawyers, Ltd., understand how devastating construction accidents are. We are devoted to helping our clients fight for justice. This accident should not have happened to you, and you deserve to be compensated for your suffering and time lost.
Why Hire an Attorney for Your Construction Site Accident Case?
Construction site injuries are notoriously catastrophic and traumatic. If you are recovering, or you're seeking compensation on behalf of your family member who lost their life, you absolutely need to be focusing on taking care of yourself and your loved ones. The first step toward actually recovering is to seek the assistance of an attorney. This is beneficial for several reasons. First, an attorney knows the legal ins and outs that someone with no experience can't possibly understand. Second, it is incredibly important that you receive the compensation you deserve in a timely manner. It's never acceptable for injury victims to suffer under a mountain of debt, which is why it is critical to pursue an injury claim to secure compensation. While some people may try to secure an injury settlement alone, those who hire an attorney typically receive over three times more per settlement, on average. Third, there is little to no risk to you in trying to seek the help of an attorney. The Law Offices of Ronald J. Resmini, Accident & Injury Lawyers, Ltd. offer free initial consultations and work on a contingency basis. If they don't win for you, then you don't owe them a single penny.
Why Choose the Law Offices of Ronald J. Resmini, Accident & Injury Lawyers, Ltd.
The Law Offices of Ronald J. Resmini, Accident & Injury Lawyers, Ltd. have been serving the Providence, Rhode Island area and beyond for over 40 years, led by Ronald J. Resmini and his sons. As a family-owned practice, we understand the importance of family ties and treat our clients as members of that family. When you're injured, the number one priority, for our firm and for you, is to get better and take care of your loved ones. We're available for questions at all times; previous clients rave about how easily we are to reach. We're also incredibly dedicated trial attorneys with millions of dollars of winnings under our belts. Some of our more prominent workers' compensation injury returns have reached into the millions on their own. Our dedication, time, and results have proven, time and time again, that we're one of the premier firms in the area. We're waiting by the phone for your call. Get in touch at (401) 751-8855.
Common Types of Construction Accidents
In order to make construction areas safer for workers, employers, or property owners are responsible for making sure areas have proper warning signs, clear walking paths, properly assembled scaffolding, and functioning tools and machines. It is when these duties are neglected that accidents occur. Common construction accidents include the following:
Equipment malfunction
Slip and fall
Elevated fall
Exposure to toxic substances
Amputations
Head and brain injuries
Wrongful death
Pursuing a personal injury claim can be intimidating, especially when you are trying to recover from an accident, but the attorneys at the Law Offices of Ronald J. Resmini, Accident & Injury Lawyers, Ltd., are here to help. We can answer any questions you may have about the process and advise you on the next steps you should take going forward.
Frequently Asked Questions
While each and every personal injury case is unique, several common themes appear in construction site accidents. We know how quickly everything must move so you can take care of your family, so we've provided a few of the common questions we receive concerning construction accidents so you can get started. If you don't see the answer you need below, contact us at (401) 751-8855 to start working with an attorney.
How much money will I receive in compensation?
There are many different factors that go into the amount of compensation you will receive, so there's no way to give you a straight number without a consultation, and even then it will simply be an estimate. We'll be looking to recover money to cover the costs of your hospital bills (both present and future), lost earnings from time off work, also present and future; and other things, such as pain and suffering. There are no two exact same construction injuries, which is why a one-on-one conversation with an attorney is so important.
Can I receive more than workers' compensation can offer me?
The short answer to this question is no. However, it's possible that you should take a closer look at the circumstances surrounding your injury. For one, if you believe your injury was the result of intentional actions of a fellow employee or your employer, you should speak to an attorney who will be able to look deeper into the situation. Next, if workers' compensation cannot completely cover the costs incurred by your injury, consult with an attorney to find out if shady business practices are going on that are keeping you from a full and fair amount. Did they send you to a special doctor who told you something different than your own? Did they threaten you to keep you from speaking up about the circumstances of your injury? It's in your best interest to speak with an attorney if you feel like the amount offered to you through workers' compensation doesn't seem like enough.
How soon should I contact an attorney?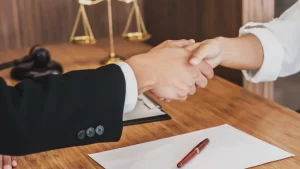 After seeking medical help, contacting an attorney should be your number one priority following a construction accident. There are two simple reasons why this should happen: the statute of limitations and getting your money fast:
The statute of limitations: there is a three-year limit to the amount of time you can take to file a claim for personal injury in Rhode Island. With a construction site injury, the process of seeking a lawsuit can be even more complicated than a standard personal injury. You may simply be looking for information on whether your workers' comp is exactly what is owed to you. If it's not, then will begin working on filing a lawsuit. All of this must happen in under three years.
Getting your money fast: we've already said it—paying down debt is often much harder than paying for bills up front. The sooner you speak to an attorney, the sooner you'll get your settlement in an accident case. If you put off speaking to an attorney until after you're healed and back at work, it's possible that your case will not hold the same weight as in the middle of recovery. Speaking to an attorney as soon as possible after your accident is the quickest way to receiving compensation.
Contact a Providence Construction Accident Lawyer
If you or a loved one has been injured in a construction accident due to a negligent construction company or property owner, contact the Law Offices of Ronald J. Resmini, Accident & Injury Lawyers, Ltd. Our compassionate attorneys will guide and represent you throughout the entire legal process. We take the stress off you so you can focus on recovery. To learn more about our legal team and services, contact our office at (401) 751-8855 today.