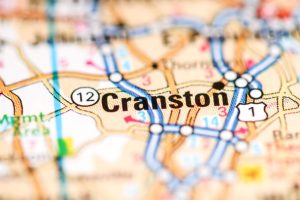 Being involved in an accident always comes as a shock. When the accident is the fault of another party and it leads to an injury or to the sudden death of a loved one, you may also experience overwhelming feelings of anger, injustice, and grief for your loss. On top of all this, there are additional financial pressures that make life even more challenging overnight because of medical bills, lost wages from missed time at work, and other out-of-pocket expenses that can be difficult to anticipate. Nobody would blame you for feeling bewildered and having serious questions about what your next steps should be.
The experienced Cranston personal injury lawyers of the Law Offices of Ronald J. Resmini, Accident & Injury Lawyers, Ltd. are here for you at this challenging point in your life, and we are ready to fight for justice and compensation on your behalf. We can answer your questions about what to do next, give you clarity about what you might be able to expect to recover for your losses, and take care of all the complicated aspects of the claims and legal process so that you can focus on your recovery.
When your life has been turned upside-down, and it isn't your fault, you have the right to claim financial compensation from the at-fault party whose actions or inaction led to the difficult position you are now in. We are here to help. Contact us at (401) 751-8855 to discuss your legal options. We look forward to getting to work for you.
About the Law Offices of Ronald J. Resmini, Accident & Injury Lawyers, Ltd.
The family-run law firm of the Law Offices of Ronald J. Resmini, Accident & Injury Lawyers, Ltd. is dedicated to the pursuit of justice for people who have been injured by the negligence of others. Our firm focuses exclusively on personal injury law, and we are proud to say that we do our work with the high standards of excellence that our clients deserve. We have over 50 years of experience in this area of the law, as well as a track record of successfully claiming millions of dollars in compensation on behalf of the people we have served.
Founded by Ronald J. Resmini, Esq., our law firm is built on decades of determination and excellence in the courtroom. Our founder and all his partners dedicate themselves to the betterment of our communities by offering guidance and support to people who have been the victims of injustice. If you were injured in an accident caused by someone else, you can take comfort in the fact that our team will fight for you with the experience, skill, and resources that your case deserves.
We treat our clients like our own family, and their testimonials can speak to the work ethic and compassion that we bring to each and every case. Mr. Resmini has a national reputation not only as an excellent courtroom attorney but also as a celebrated author of over 20 Rhode Island Law Institute Handbooks on various aspects of personal injury law. Our team of six practicing attorneys has the resources necessary to work toward achieving the results you deserve.
We have high standards at the Law Offices of Ronald J. Resmini, Accident & Injury Lawyers, Ltd., so you can feel confident that you are in good hands when you have us on your side. We recognize that dealing with matters of the law for the first time can feel overwhelming, but we will handle the legal complexities so that you can focus on your own well-being and recovery while we fight for the compensation you deserve.
Areas of Practice
The legal team at the Law Offices of Ronald J. Resmini, Accident & Injury Lawyers, Ltd. handles all types of personal injury and wrongful death cases, including:
The most common and fatal types of personal injury are accidents involving motor vehicles. There is always a risk associated with driving, and when things go wrong, the consequences can be devastating. Rather than going through it on your own, it is important to have an experienced legal team on your side that can help you navigate the complicated insurance and court systems.
Whether the accident you have suffered was on the road, in the workplace, or anywhere else, we have the advice and the competence required to build a strong case for you. We have won over $5.1 million in workplace compensation, $5 million in medical malpractice, $750,000 in drunk driving fatalities, and much more. We are ready to put our commitment to excellence to work for you as well, and we will fight for the full and fair compensation that you deserve.
No Fees Unless We Win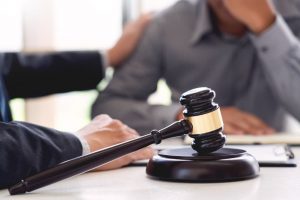 The team at the Law Offices of Ronald J. Resmini, Accident & Injury Lawyers, Ltd. offers our potential clients a free, no-obligation consultation, in which we can learn about you and your case, answer any questions you have, and help you understand what your legal options are. It can be difficult for people to know how to calculate their financial losses after an accident or attach a dollar value to the pain and suffering they have experienced as a result of the injuries they have suffered. We can give you an idea of how much you stand to recover, how long the case might last, and what you can expect at each step along the way.
If you choose to retain our services, we will handle all the work involved in preparing to negotiate or litigate your case. You will only pay us if and when we recover financial compensation on your behalf. Otherwise, you will not owe us anything. We are prepared to proceed this way because we are confident that we will be able to recover money for our clients. Furthermore, it makes excellent representation available to everyone, regardless of their current financial circumstances.
Contact Us
If you have been injured in an accident in Cranston that wasn't your fault, or if you have lost a loved one due to another party's actions, call the Law Offices of Ronald J. Resmini, Accident & Injury Lawyers, Ltd. today at (401) 751-8855 for a free consultation. We are here for you, and we will fight for your best interests every step of the way.