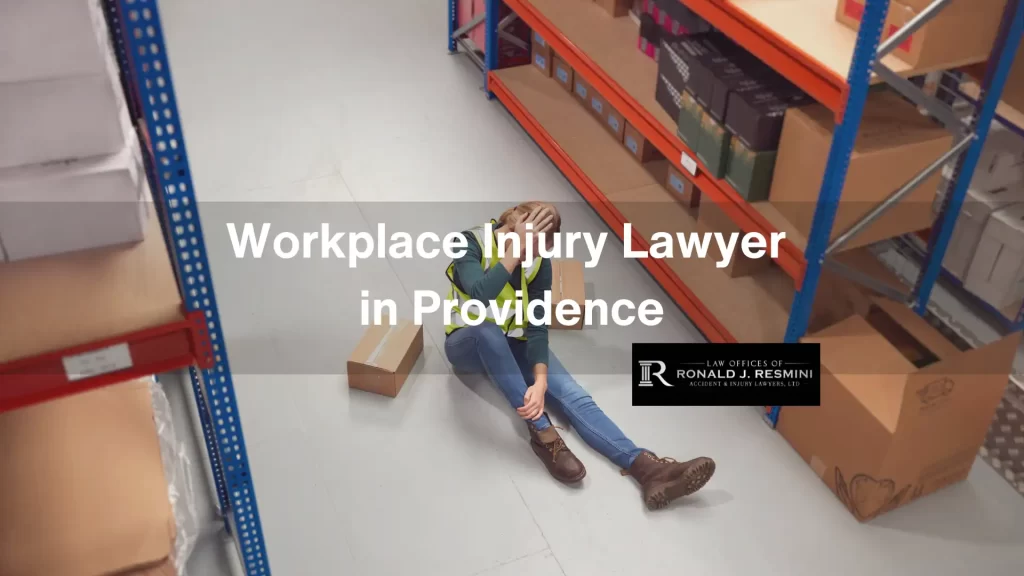 The average American spends 90,000 hours at work over the course of a lifetime. Work is an enormous part of our lives, and we all have the right to expect that at the end of the workday, we will return home just as healthy and whole as we arrived at the job site. But that is not always the case, and people are injured or killed on the job at a rate that many find surprising.
According to an article published an article published recently by the Economic Policy Institute, 23,000 people are injured and 5000 die on the job in the U.S. every day. This totals about 8.5 million injuries a year, a staggering toll in lost life, health, and productivity. The cost to victims, their families, and society from work-related injuries is around $192 billion annually! And that only includes workplace injuries, before you even consider the number of work-related illnesses, which increase the total death toll to around 53,000 per year. More people die because of work-related injuries and illnesses than are killed in car wrecks.
Financial Burdens
When you are unable to return to work after being injured or becoming ill on the job, or if your family has lost a primary breadwinner to a workplace accident or illness, you may be facing financial disaster, as the medical bills pile up with little or income to pay them or cover your day to day living expenses.
Workers' Compensation provides some benefits, covering medical costs and a percentage of your lost earnings. But Workers' Comp has its limitations, most notably that it does not provide any compensation for your quality-of-life damages, such as your pain, suffering, disability and loss of the ability to enjoy your life; and it precludes you from suing your employer.
In many cases, however, you may still be able to recover for your non-economic losses, which realistically, for many people, are even worse than the financial damages. Having a highly experienced workplace accident attorney working for you can often improve the amount of money you are able to recover to reflect all of your damages, not just those that come with a dollar sign. A good personal injury lawyer will conduct a careful investigation, with an eye to identifying other parties who may have contributed to causing your injury and who might be found liable, expanding the potential to recover more money by means of one or more third-party claims.
If you have been injured or become ill on the job in Rhode Island, it is a good idea to set up an appointment with a well-experienced attorney to learn about your rights and legal options. You can find the help you are looking for in Providence at Resmini law firm, a professional law firm dedicated exclusively to the practice of personal injury law.
Causes of Workplace Accidents, Fatalities, and Injuries
The possible hazardous conditions in the workplace depend on the type of work being performed. Some occupations, for example construction or oil rig work, are inherently more dangerous than others, making attention to safety procedures all that much more important. But every occupation comes with the potential for injury if employers, property owners, vendors, and others at the site are not focused on the safety of those who work there.
What To Do After Suffering a Workplace Accident
Unsafe Conditions and Practices
Unsafe conditions and business practices on the premises where work is being performed include:
Wet , slippery, or over-polished floors
Improperly maintained or secured machinery or business equipment
Insufficient lighting
Cords, debris, or other obstacles in aisles and walkways
Obstructed exits
Objects falling from high places
Torn or uneven carpets
Worn, unsafe wires to electrical equipment
Failure to provide appropriate safety gear– safety masks, hard hats, harnesses, etc.
Improperly secured chemicals and toxic substances
Requiring workers to use tools and equipment that had been altered from their original condition
Requiring workers to use equipment for something other than the purpose it was intended for
Environmental Hazards
Injury and disease are often caused by employees being caused to work in and environment not conducive to good health, for example when they are exposed to:
Extreme temperatures
Toxic chemicals or materials
Gases
Loud noises
Vibrations
Dusts particles
Sedentary Jobs Have Their Own Dangers
Most people assume that if you have an office job, you can feel pretty sure of being safe at work. But even sedentary jobs can cause injuries, for example:
Repetitive stress injuries, such as carpal tunnel syndrome, from keyboarding
Injuries to the neck and back in the form of muscle strains, from long hours at work stations with poor ergonomic design
Construction Accidents
Construction work provides jobs for many Americans, with around six million people employed in the industry in 2014, according to the U.S. Bureau of Labor Statistics; but it is among the most dangerous occupations, with around 150,000 accidents that year causing roughly 1000 fatalities and innumerable non-fatal injuries, some very serious.
The Occupational Health and Safety Administration (OSHA) has identified four categories of construction related injuries that cause the largest number of fatalities. They call them "the fatal four." These frequently deadly injury types include:
Falls from roofs, scaffolding, staging, structural steel or ladders;
Caught-in/between accidents, when a worker is pulled into a piece of machinery, crushed by a hydraulic bed or trapped between two objects;
Struck by accidents, when a worker is hit by a moving vehicle or piece of heavy machinery or is hit by an object falling from above;
Electrocution when touching exposed wires or power lines, when using defective electrical equipment, or when working with worn or improperly used extension cords.
How the Right Lawyer Can Often Increase the Amount of Your Recovery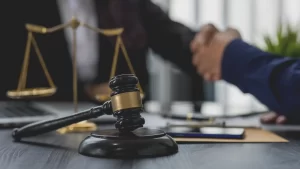 If you or your family has been affected by an on-the-job injury or wrongful death, you should consider consulting a Rhode Island personal injury attorney before you file your claim. Getting good legal help from the beginning may help you recover more money for your damages. These are some of the ways you will benefit from bringing a lawyer on board early on:
Your attorney can assist with the proper preparation and submission of the required Workers' Compensation paperwork, eliminating the potential for errors that the insurance provider could use as a justification for denying your claim.
If your employer forced you to perform and unusually dangerous task with reckless disregard for your well being, your lawyer may be able to show "deliberate intent" and argue to have the court override the "exclusive remedy rule," which prevents you from suing an employer who carries Workers' Compensation insurance.
A good lawyer is sometimes able to secure the insurer's approval of a cutting edge treatment that your doctor wants to try but which the insurer has denied as "non-standard."
If your vocational rehabilitation counselor is trying to get you to train for a job that you don't care to do, your lawyer will advocate in your behalf to get you into a training program for the job of your choice.
Your attorney will investigate the accident and identify any third parties defendants who may be liable, in full or in part, for your injuries, opening the possibility of a third-party liability action that could increase the amount of money you are able to recover.
Free Consultation with a Top-Rated Providence Personal Injury Attorney
When you've been hurt on the job your financial future may seem very uncertain. When, if ever, will you be able to return to work? If you can't work at your regular job, what else will you be able to do? How will you support your family and get the right treatment for your injuries? If a member of your family died at work, your problems may be even worse, compounded by the grief you are suffering. You need help in this difficult time, and honest answers to your many questions.
Choose a personal injury law firm in Providence that can offer you the support, experience, expertise, and compassion to guide you through the legal process in the aftermath a serious workplace injury or death. Call Resmini Law at (401) 751-8855 to schedule your free consultation today.