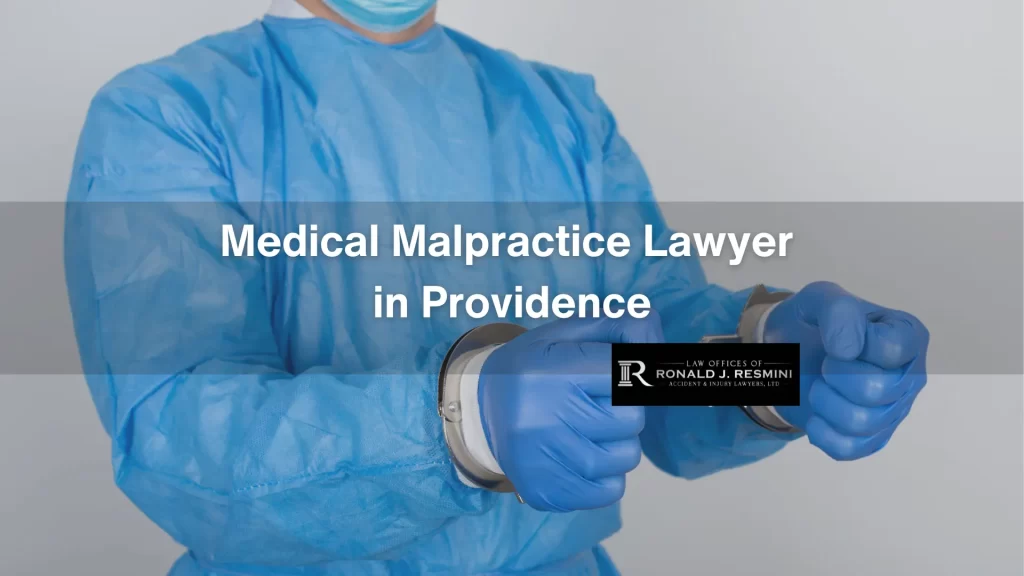 Doctors and other medical professionals must go through intensive training for many years in preparation for practicing their profession, and they are rewarded with high incomes, prestige, and the esteem and trust of the patients who rely on them to stay healthy. Practicing medicine comes with a high level of responsibility and the opportunity to serve others. The rewards, both personal and financial, can be great. But as in any occupation, there are those who are attracted by the prestige of the title and the economic benefit, without the commitment to excellence that is required of members of this demanding profession. Similarly, some hospitals sacrifice excellence in care to the desire to earn profits for their shareholders. When these things happen, doctors and hospitals may become negligent, and negligence in the medical field means live that are lost or damaged, sometimes irreparably.
Some Statistics on Medical Malpractice
In a study that was published in the Journal of Patient Safety, it was reported that every year in the United States between 210,000 and 440,000 patients suffer injury to their health that ultimately leads to death because of errors in hospitals that should never happen. But these fatalities don't tell the whole story: innumerable additional patients survived medical malpractice with long term or permanent damage to life and health.
And here's another statistic: six percent of the doctors are responsible for 60 percent of the medical malpractice that occurs in this country. The same few doctors are harming patients again and again. And only one of every eight cases of verifiable malpractice makes it to the legal system. Many people are reluctant to hold their doctor accountable for their negligence; but when they let them avoid taking the responsibility for their wrongdoing, they are giving them the opportunity to go on harming others with impunity. If you or someone you love suffered harm to your life or health because of a doctor, hospital, or other healthcare professional who failed to provide you with an appropriate level of care, you not only owe it to yourself—you owe it to others to insist on professional accountability.
How Do We Define Medical Malpractice?
People get sick and die every day, and it's no one's fault. In spite of doctors' best efforts, applied with skill and diligence, there is never a guarantee of a happy ending. Just because an illness worsens or a patient dies does not mean there has been malpractice. Medical malpractice means that a doctor, hospital, or other healthcare professional has failed to meet the standard of care that would be delivered by any reasonably competent medical professional in the same area of specialization in the same, or similar, situation. This could be either an error of commission, for example surgically removing the wrong body part, or an error of omission, such as failing to order appropriate tests, given the presenting symptoms, and missing a diagnosis, resulting in the patient's death. A physician or hospital that breaches this standard of care can, and should, be held liable for damages suffered by the patient and family.
Types of Medical Errors
Some of the most common types of medical errors include:
Diagnostic errors, including misdiagnosis and failure to diagnose a disease, which then worsens
Surgical errors, such as surgery performed on the wrong site, or leaving a foreign object in the body
Anesthesia errors
Medication errors, including wrong medication, wrong dosage, or administering a medication to the wrong patient
Errors during childbirth that result in birth injuries
Why You Need the Best Medical Malpractice Lawyer You Can Find
Medical malpractice cases are not easy. They can be extremely complex and labor-intensive. They require expert witnesses to analyze medical records and testify against the doctor or hospital responsible for the error. Doctors tend to close ranks to protect each other, so it is not easy to find the experts that you need to make your case. A highly experienced medical malpractice attorney will be familiar with the expected standards of care in the medical community and will have a team of respected specialists on call to assist in identifying where the care you or your loved one received deviated from the appropriate standard, and in demonstrating that the error was the direct cause of the patient's death or declining health status. So don't just pick any lawyer out of the phone book. Choose one with years of specific medical malpractice experience, a high rating by peers, and a solid history of success in these demanding cases.
Medical Malpractice Representation in Providence, Rhode Island
If you suspect that you or a member of your family has been harmed by the negligence of a doctor or hospital in Rhode Island, put fifty-plus years of experience behind you by contacting the Law Offices of Ronald J. Resmini, Accident & Injury Lawyers, Ltd., in Providence.
Senior attorney Ronald Resmini has earned the highest possible peer rating from Martindale-Hubbell (AV Preeminent), is a member of the Million Dollar Advocates Forum, and has been chosen as a "Super Lawyer" by Super Lawyers Magazine, while partners Andrew, Jason, and Adam Resmini have all achieved recognition as "Rising Stars" in Rhode Island's legal community. The firm has recovered millions of dollars for their clients in medical malpractice and other personal injury and wrongful death cases.
Call Resmini Law today at (401) 751-8855 to schedule your free consultation. You and your family deserve justice. It starts here.
Medical Malpractice FAQs
What damages can I recover in a medical malpractice case?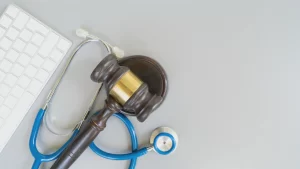 Recoverable damages will always vary from case to case. If you have been the victim of medical malpractice, you will likely be compensated, at a minimum, for the procedure or doctor visit in which the malpractice occurred. You may also be eligible to recover damages for any other medical expenses needed because of the malpractice. If you had to take time off of work or can no longer complete certain vital tasks at your job, you may be able to receive compensation for lost wages or loss of future earning capacity. In cases where a medical professional acted in an intentionally negligent or reckless manner, you may be able to recover punitive damages. Lastly, you may be granted compensation for pain, suffering, and emotional trauma.
What should I do if I've been the victim of medical malpractice?
If you believe you have been the victim of medical malpractice, there are two very important steps you should take. The first is to document any interaction between you and the medical professional who you believe is responsible for the malpractice. Be sure to collect any lab results, dates of appointments, prescriptions, and anything else you think may be relevant. It is also wise to keep a timeline of your medical condition and any symptoms and side effects you experience. The next step is to hire a skilled medical malpractice attorney. In any malpractice case, it is essential to have a knowledgeable attorney to help you fight for the compensation you deserve.
Can you file a medical malpractice suit against someone other than a doctor?
Yes, you can file a medical malpractice lawsuit against someone other than a doctor. Any medical professional who acts in a way that does not meet the standards expected of someone in their position may be found guilty of medical malpractice. Medical malpractice suits can be brought against doctors, nurses, anesthesiologists, dentists, physical therapists, pharmacists, and any other health care professional. In some extreme cases, you may be to file a malpractice claim against an entire hospital. An experienced lawyer will be able to help you determine who is liable for your medical malpractice incident.