Auburn Personal Injury Attorney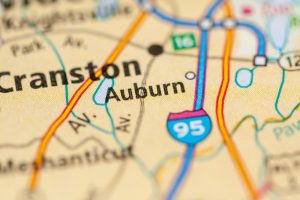 It's unfortunate, but accidents happen. If you're injured in an accident that wasn't your fault, the first thing you think of might be your medical bills and how you'll provide for the family. A significant injury can cause physical and mental pain and significant disruption in your life. They can leave the victim unsure of how to handle the chaos.
If you were hurt in an Auburn, Rhode Island, accident someone else caused, you may be owed compensation. The attorneys at Law Offices of Ronald J. Resmini, Accident & Injury Lawyers, Ltd. understand that no amount of money can make up for your injury and property loss, but it can help pay your medical bills and make up for lost wages if you were unable to immediately return to work. There are not many accidents that happen on purpose. But you can be the victim of someone else's negligent or risky behavior, and the at-fault party may owe you compensation for your injuries.
The team at Law Offices of Ronald J. Resmini, Accident & Injury Lawyers, Ltd. is dedicated to fighting to protect your rights and help you get fair compensation. Ronald Resmini has been practicing personal injury law for over four decades and holds the Martindale-Hubbell highest rating for legal excellence.
After a traumatic accident, you want an experienced and compassionate attorney at your side to protect your rights and guide you through a complex legal situation. Call our office at (401) 751-8855 today to schedule your free consultation and case evaluation.
Why Choose an Experienced Auburn, RI, Attorney?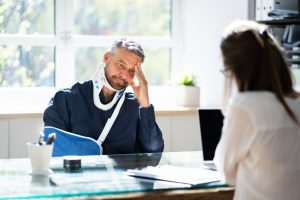 After an accident that was someone else's fault, you must fill out insurance claim forms and will likely be interviewed by an insurance adjuster to gather as much information about the accident as possible. While insurance adjusters often pass themselves off as a friend of the victim, they are not.
Insurance adjusters are skilled negotiators whose goal is to protect the financial assets of their company. This means they are gathering information to help disprove your claim. When you hire a personal injury attorney, they can help prevent you from inadvertently saying something that negatively affects your claim. It is acceptable to tell the insurance adjuster that you will only speak with them when you have legal representation present.
The insurance adjuster may also offer an early settlement. These settlement offers are not usually fair compensation for your injury. Your attorney can help assess the details of your accident and determine an amount of compensation that would fairly cover your accident-related expenses and other losses.
With the help of experienced legal counsel, your insurance claim can be efficiently managed without adding stress to your life. Our legal team is made up of aggressive negotiators and skilled litigators. This means we will aggressively negotiate with the at-fault party's insurance company to recover damages for your injuries. If negotiation is not successful, we are fully prepared to litigate your personal injury lawsuit in court. When you have an Auburn personal injury attorney from Law Offices of Ronald J. Resmini, Accident & Injury Lawyers, Ltd. on your side, you're more likely to receive the maximum value for your case.
Types of Practice Areas
After being injured, you want an attorney who has experience in your particular situation. Slight variations in case law can make a difference during negotiations with the insurance company or when litigating your case before the court.
Our legal team has a wide variety of experience and can help you with nearly every type of accidental injury you may experience in Auburn. During your free case evaluation, your attorney will assess the facts and determine the evidence that needs to be gathered to reach a successful conclusion in your case. Our legal team has the skills, resources, and experience to handle the following types of injury cases:
How Do I Know if I Have a Valid Claim?
When an accident happens because of someone else's negligent behavior, Rhode Island law allows the victim to be compensated. The company that produces a defective product may also be held strictly liable for an accident, regardless of how the injury happens.
When you meet with our experienced attorneys, we review the details of your case and compare the elements of the civil negligence claim to the facts. This is the best way to determine if you have a strong personal injury case for which you can receive compensation to help pay for your medical expenses and lost wages.
Shouldn't I Settle Quickly to Get Paid?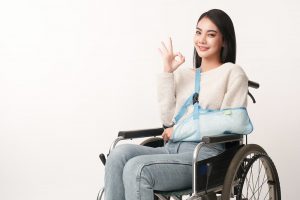 Insurance companies want you to settle quickly. They're hoping that if they offer you an early settlement to help pay for your medical expenses, you will settle for less than your case is worth. In most personal injury cases, you need to balance receiving an early settlement against fighting for the full and fair amount of compensation you deserve.
An experienced Auburn injury attorney can advise you on a reasonable value for your case and help you strike the right balance to meet your needs.
What Type of Compensation Is Possible?
In Rhode Island, the law allows for economic and non-economic compensation. Economic losses are tangible and specific costs for which you have a receipt. These can include medical expenses and lost wages due to missed work. You may also be entitled to future losses if the accident resulted in a partial or total disability that affects your future earning capacity.
Non-economic losses are intangible in nature and don't come with a pre-assigned cost. Losses in this category include things like pain and suffering, PTSD, anxiety, loss of enjoyment of life, or disfigurement.
Contact Law Offices of Ronald J. Resmini, Accident & Injury Lawyers, Ltd. Today for Help After an Accidental Injury
After an accident that causes you to be injured or sustain property damage or loss, you want an experienced and compassionate attorney to represent your rights and protect your interests. The legal team at Law Offices of Ronald J. Resmini, Accident & Injury Lawyers, Ltd. has decades of experience helping our clients recover compensation to help pay their costs and attempt to make up for their losses.
The paperwork and negotiations after an accident can be overwhelming, especially when you're recovering from physical injuries. Our legal team believes that you should focus on your recovery and let us handle the process of recovering compensation for you.
We recognize the financial difficulty that can happen after an accident, so you do not pay any upfront fees or charges when you hire us. We don't get paid until you do. Call our office today at (401) 751-8855 to schedule your free consultation and case evaluation with an experienced attorney.