Wrongful Death Lawyer in Providence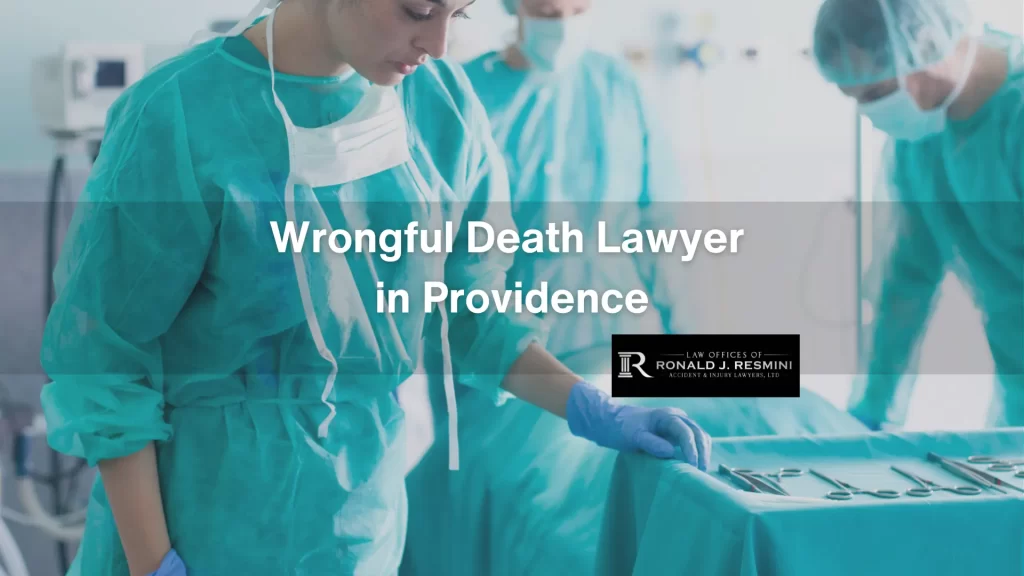 No amount of money can adequately compensate for the loss of human life. However, when the death was caused by the negligence of a third party, a wrongful death lawyer can help you achieve some measure of justice and give you the financial means to move on.
When the grief caused by your loss is compounded by financial devastation because your family relied on the deceased person as your primary breadwinner, you may wonder if you'll ever be able to recover. You may feel overwhelmed with grief, anger, and injustice. We are here to help you obtain the justice your lost loved one deserves. Call us at (401) 751-8855.
Do I Need a Wrongful Death Attorney?
A wrongful death attorney will walk you through every step of your case. We believe honesty and compassion are crucial to developing good client relationships. We offer all our clients free consultations, so there is no charge to discuss your case with us. In fact, we do not get paid unless we win your case for you.
Our attorneys understand the devastation that the loss of a loved one causes to your life, and as a family law firm, we deeply understand the suffering you are going through. We provide aggressive representation to get your family the compensation you so rightfully deserve.
Cases We Handle
Wrongful death, as defined by Rhode Island's wrongful death statute, is a death resulting from someone else's reckless act, neglect, or default. Wrongful deaths may occur in various ways. A wrongful death claim seeks to hold the responsible party accountable for their actions. If a deceased loved one had dependents, a family may recover financial compensation for lost wages, medical care, and future expenses.
These following are some of the most common examples of wrongful death cases.
Car, truck, and motorcycle crashes
Unfortunately, many wrongful deaths involve car, truck, and motorcycle accidents. Each driver has a responsibility to remain vigilant and attentive while driving. Depending on the situation, multiple people could be liable for a crash. If there is a car defect, the auto manufacturer is responsible for ensuring that every product that makes it to the market is top quality and safe for consumers. In the case of a drunk driving accident, the driver of the vehicle and, under the Dram Shop Liability, the establishment that over-served the driver may also be held accountable.
Distracted driving, speeding, and disobeying traffic signs may also indicate driver liability.
Bicyclists often share the road with cars, and there are not always designated bike lanes to give them adequate space. Drivers must stay alert to avoid crowding or, even worse, hitting a bicycle.
Drivers must be sure to use their turn signals and look in their blind spots when sharing the road with a bicyclist. Unfortunately, due to the nature of protection provided for bikers, any accident with a car can cause serious injuries and even death.
If a car strikes a pedestrian, the accident may result in serious injuries and potentially the loss of life for the pedestrian. Due to the weight and size of a vehicle, a pedestrian will likely suffer serious injuries in the case of an accident. Drivers are responsible for following the law and respecting the pedestrian's right of way.
Pedestrian accidents include collisions in crosswalks, pedestrians hit crossing the street, pedestrians hit in parking lots, and pedestrians struck on the sidewalk or shoulder of the road.
Medical error
Medical malpractice claims can exist when negligent or reckless actions of medical professional results in injury to a patient. Practicing medicine comes with a high level of responsibility, including giving patients the best possible treatment. Medical practitioners must treat patients with the best standard of care that any medical professional would perform in the same situation.
Medical malpractice errors include diagnostic errors, misdiagnosis, failure to diagnose a disease, surgical errors, anesthesia errors, medication errors, and birth injuries.
Physical abuse is the most common form of abuse in nursing homes, including slapping, punching, and using unnecessary drugs to control the patient. Emotional abuse, psychological abuse, sexual abuse, and financial abuse are other common kinds of abuse in nursing homes. Nursing homes are responsible for giving their residents the care and respect they deserve.
Consumers expect the products they buy to be safe. However, sometimes manufacturers let faulty products go on the market. And these dangerous products can have serious, life-threatening consequences. Design defects, manufacturing defects, and failure to warn of defects in all areas that a defendant can be held liable. Dangerous drugs and medical devices can also have fatal consequences for those who depend on certain medicines and medical devices to live. Patients depend on and trust their medical prescriptions and medical devices.
Employers must maintain safe workplaces for their employees. Unsafe working conditions that may cause potential accidents include wet, slippery, or over-polished floors, improperly maintained or secured machinery, insufficient lighting, objects falling from high places, torn or uneven carpets, failure to provide safety gear, and requiring workers to use unsafe equipment. Employers are also responsible for ensuring their staff is in suitable environmental conditions, including not requiring employees to work in extreme temperatures, with toxic chemicals or materials, and with dust particles.
Exposure to toxic substances
Employers are responsible for protecting employees from hazardous working conditions. However, dangerous exposure to toxic substances can happen to anyone, anywhere. Exposure includes asbestos, mold, welding rod fumes, benzenes, pesticides, and hazardous materials. Exposure to these substances can occur in your home, workplace, schools, or even in everyday consumer-bought products.
Fatal animal attacks
Fatal animal attacks can be traumatizing and extremely painful. Often, the animal responsible is a family member's or neighbor's pet, bringing the devastating attack even closer to home. We will help you figure out your legal options so that justice for your loved one will be served.
Unsafe premises are the leading cause to slip and fall accidents. Property owners are responsible for the safety of their property. Maintaining safe premises includes taking preventing measures against ice and snow in the winter and placing warning signs or barricades to protect people from a fatal accident on their property.
Acts of violence
We understand that losing a loved one can be even more devastating if a violent act causes this death. Although violent acts may not intend to cause death, violence often spirals out of control, unfortunately, resulting in wrongful death. A violent act that causes death may include assault, child abuse, domestic violence, and using a deadly weapon, such as a gun. The consequences of these violent actions can be catastrophic for the defending party, but it is important to bring justice against those who have caused the death of your loved one.
Who Is Eligible To Recover In A Rhode Island Wrongful Death Action?
A wrongful death claim is generally filed by the executor or administrator of the deceased person's estate for the benefit of the deceased's surviving family members, typically with the help of a Rhode Island personal injury attorney.
The law specifies an order of preference in a wrongful death claim as follows:
If a spouse and children survive the deceased, they will receive any award of damages.
If the deceased left a spouse but had no children, damages will go to the spouse.
If the deceased left neither a spouse nor a child, the damages will go to those who would inherit according to the state's laws of intestacy (when someone dies without leaving a will): parents (unless the deceased is a child or they are six months or more behind in child support payments), grandchildren, or other relatives.
If there is no executor or administrator, or if the executor or administrator fails to file a claim within six months of the death, the survivors may file on their own.
Damages That May Be Recovered
While nothing will bring back your loved one, you may be able to receive financial compensation for your pain and suffering, loss of potential wages, medical bills, and funeral expenses. The responsible party must be held accountable for their actions, and depending on your case, you may be eligible for serious financial compensation. Financial compensation can include money for:
Medical expenses incurred for treatment of the deceased before death.
Funeral expenses
Loss of earnings provided to the family, including projected future earnings and benefits
Loss of love, companionship, and guidance.
Loss of services in the home
Pain and suffering of the deceased
Punitive damages in cases that involve egregious wrongdoing
Wrongful Death Statistics in Rhode Island and the United States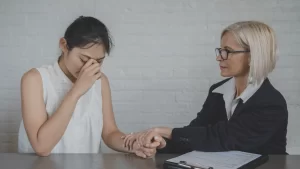 In 2021, there were 42,939 deaths resulting from motor vehicle crashes in the United States or 12.9 deaths per 100,000 people.
Rhode Island had 61 fatal motor vehicle crashes, resulting in 63 crash fatalities in 2021.
That year, Rhode Island reported a relatively low fatality rate from motor vehicle crashes, with 5.7 deaths per 100,000 people. This is significantly lower than the national rate and the highest state rate, which was 26.2 in Mississippi.
Concerning the types of vehicles involved in these fatal crashes, Rhode Island stood out for having the highest percentage of deaths involving car occupants at 49 percent.
Conversely, Rhode Island had a low percentage (14 percent) of deaths involving SUV and pickup occupants. This contrasts significantly with states like Wyoming, where SUV and pickup occupant deaths were predominant at 47 percent.
Rhode Island also saw five fatal work accidents in 2021. A striking 80 percent of these deaths were attributed to harmful contact with objects or equipment.
All five workers who died on the job that year in Rhode Island were men.
Per Johns Hopkins Medicine, an estimated 795,000 Americans either die (371,000 deaths) or suffer permanent disabilities (424,000 permanent disabilities) due to diagnostic errors each year.
You have a right to expect that everyone in society will protect those around them from harm, and if their actions cause the death of another individual, they should be held accountable.
Our team believes that no family should have to suffer the loss of a loved one in an avoidable accident, and we will fight to help you hold the person who caused the death of your loved one responsible.
Contact the Law Offices of Ronald J. Resmini, Accident & Injury Lawyers, Ltd. Today
We understand that your family has already gone through a traumatic experience. That's why we provide our clients with the utmost compassion. We dedicate our staff and resources to each case to give your family the best possible outcome.
Call a Providence personal injury and wrongful death attorney at the Law Offices of Ronald J. Resmini, Accident & Injury Lawyers, Ltd. today to discuss the specifics of your case. We are dedicated to helping you through this hard time while your family can focus on recovering from this terrible loss.
Come in and tell us your story. There is no cost or obligation to learn about your rights and receive honest answers to your questions. It will cost you nothing up front, with no out-of-pocket expenses before the case's conclusion. You will only have to pay legal fees and costs if we win your case, so you risk nothing.
But remember, Rhode Island law has established strict limitations for filing a wrongful death action. Missing a deadline could mean losing your right to recover, so don't delay.
Call (401) 751-8855 today or contact us online for a free consultation to learn how we can help.