Bristol Personal Injury Lawyer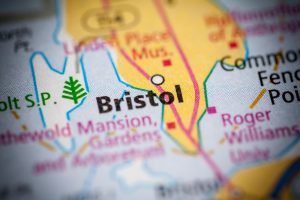 If you have been injured due to someone else's carelessness or negligence, you may be owed compensation. Whether it is on the road, in a work or medical setting, or when you are using products as a consumer, everyone depends on other people to keep them safe on a daily basis. It is not fair for you to suffer terrible physical, emotional, and financial harm due to someone else's actions, and the responsible party should be held accountable for any harm they cause.
At the Law Offices of Ronald J. Resmini, Accident & Injury Lawyers, Ltd., we are committed to pursuing justice for you and recovering the money that you need to put your life back together after an injury. Call us today at (401) 751-8855 to schedule a free consultation.
Do I Need a Personal Injury Lawyer?
After an injury of any kind, most people experience pain, frustration, and unexpected financial stress. When that injury was caused by someone else's reckless behavior or bad judgment, you may also feel angry, betrayed, and helpless. Individuals or companies that have caused this kind of pain should be held accountable. Not only will recovering compensation help you get back on your feet financially and ensure you can pay for all of your needed medical care, but it will also send a clear message to the responsible party that their behavior was unacceptable and will result in a financial punishment that should deter them from harming other innocent victims in the future.
The legal process is not easy to navigate and can feel intimidating to those who don't deal with legal matters every day. You may be feeling unsure where to begin or what to expect as you pursue compensation for your injuries. The personal injury attorneys of the Law Offices of Ronald J. Resmini, Accident & Injury Lawyers, Ltd. will help you understand the process from our very first meeting and will keep you informed every step of the way. We will do everything in our power to build a strong case and fight for you to receive full and fair compensation for your injuries and losses.
Why Choose the Law Offices of Ronald J. Resmini, Accident & Injury Lawyers, Ltd.?
The Bristol personal injury lawyers at the Law Offices of Ronald J. Resmini, Accident & Injury Lawyers, Ltd. will demonstrate empathy and understanding for your situation from the very beginning. With over 85 years of collective experience, we have developed such a strong reputation in our community that other lawyers trust us to take the cases they can't handle themselves.
Our founding partner, Ronald J. Resmini, Esq., has published numerous legal books and articles that have greatly influenced law practices throughout Rhode Island. This shows that our founder, as well as our other attorneys, have an unparalleled understanding of the laws of Rhode Island and federal law. We consistently put that knowledge into action, as shown in the millions of dollars we have recovered for our clients.
Personal injury law is complicated, and the other party will fight hard to prove they are not at fault. Any errors or weak spots in your case could cost you. When you're dealing with something this serious, you want an attorney who can handle any situation that comes up throughout the process, and the Law Offices of Ronald J. Resmini, Accident & Injury Lawyers, Ltd. will work hard to do that for you.
Cases We Handle
Our attorneys have experience handling many types of personal injury cases. The most common type of personal injury case is auto accidents. In Rhode Island alone, 57 people were killed and 308 seriously injured in auto accidents during 2019, according to the National Highway Traffic Administration (NHTSA). Many of these accidents involved an impaired driver and/or a driver who was speeding. These drivers need to be held accountable for the harm they have caused.
Even though auto accidents are very common, our scope goes well beyond traffic accidents. We are committed to helping our clients receive compensation for all types of injuries. Some of our major areas of practice include:
While no two cases are the same, our attorneys have decades of experience in these areas that have helped us gain a deeper understanding of what you are going through, as well as what it takes to win. We will assess the details of your case, research applicable laws to make sure we have a full understanding, and then take action to fight for the compensation you need.
What Type of Compensation Can I Expect?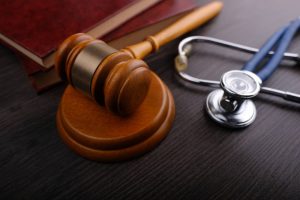 Since cases vary greatly based on the type and severity of the injury, the other party involved, and many other factors, we are not able to guarantee a specific outcome. When you meet with one of our attorneys, they will be able to help you understand in more detail what you may be able to expect. Overall, you may be eligible for compensation for:
Medical expenses (past, present, and future)
Long-term treatment and rehabilitation
Disability
Lost wages or loss of earning potential
Emotional trauma
Pain and suffering
Other expenses specific to your injury
If your loved one passed away due to their injuries, you may be able to receive compensation for their funeral and burial expenses, loss of companionship, and other expenses by filing a wrongful death lawsuit. In rare situations where the injury was caused by especially reckless behavior, you may also be able to receive punitive damages. Our attorneys will go through the details with you to make sure we fight for the full amount of compensation possible.
Contact a Bristol Personal Injury Attorney Today
As days and weeks go by after the injury occurs, it becomes more difficult to collect the evidence needed to build a strong case. To maximize your potential for winning the case, you should contact the Law Offices of Ronald J. Resmini, Accident & Injury Lawyers, Ltd. immediately. We will get right to work on your case as we pursue the compensation you desperately need.
You do not need to worry about how you will afford an attorney. Our firm only accepts payment as a portion of what you receive when you win the case. We do not charge anything upfront, and we won't charge you anything until we secure compensation for you. Contact us today at (401) 751-8855 for a free consultation.