Boat Accident Lawyer in Providence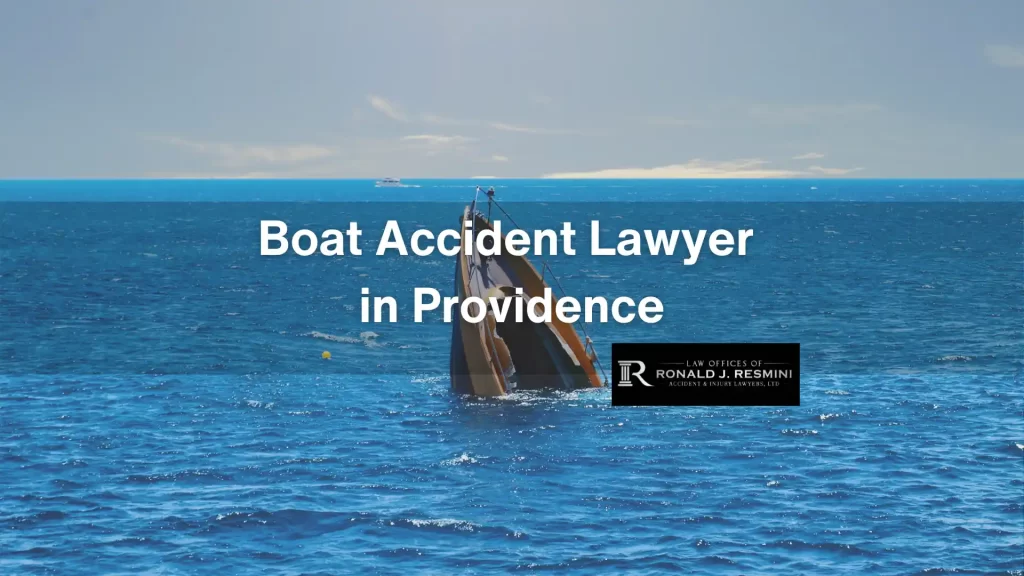 Boats are an important part of who we are and what we do in Rhode Island. Boats provide a favorite means of recreation on our lakes, rivers, and ocean, with nearly 12 million recreational boats registered in the state. In 2013, the Coast Guard reported 4,062 accidents that involved 560 deaths, and 2,620 injuries. Thirty-six percent of the fatalities were children. Many of these accidents were caused by operator negligence. When this is the case, the injured person or surviving family members of someone who died in the accident are entitled to bring a civil legal action to recover their economic and quality-of-life damages.
Types of Boating Accidents
According to the U.S. Coast Guard, these are the most common types of boating accidents in Rhode Island:
Collisions with other boats
Collisions with fixed objects
Flooding or swamping
Grounding
Skier accidents
Boating Accident Causes
Safe boating requires knowing how to operate a boat properly, keeping the boat's equipment properly maintained, equipping the boat with easily accessible life preservers, following reasonable safety procedures, and exercising care and attention near other vessels. When any of these is lacking and an accident occurs, the owner or operator of the boat may be held liable for injuries or fatalities that result. Common causes of boating accidents include:
Operator inexperience
Operator distraction
Reckless boat operation
Speeding
Force of wake
Disregarding safety regulations
Operating a boat in hazardous waters or in dangerous weather conditions
Overloading
BUI—Boating Under the Influence
Like driving a car under the influence, operating a boat while drunk is illegal and comes with severe penalties. Drunk operation of a boat was a factor in 16 percent of 2013 boating accidents. Anyone who operates a boat in Rhode Island may be required to submit to field sobriety tests and a Breathalyzer to measure blood alcohol content (BAC), or suffer penalties for refusal. A person can be charged with boating while intoxicated with a BAC of 0.08 percent or greater. If anyone is killed or injured as a result, the victim or surviving family members may, in addition to compensation for economic and non-economic damages, request punitive damages in cases deemed willful or egregiously reckless, which might include an extremely high blood alcohol content in conjunction with excessively dangerous boating behavior that demonstrates clear disregard for human life and safety.
Choose the Right Lawyer for Your Rhode Island Boating Accident Case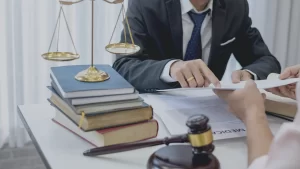 If you or a member of your family suffered serious injuries in a boating accident due to another person's negligence, you should find a highly experienced personal injury lawyer in Providence to represent you. Your top choice is the Resmini Law Firm. Here's why:
Over 50 years of legal experience
Dedicated exclusively to the practice of personal injury law
Leading safety experts on call to support your case and give expert testimony
Highest possible peer rating by Martindale-Hubbell
All attorneys designated as "Super Lawyers" or "Rising Stars" by Super Lawyers Magazine
Membership in Million Dollar Advocates Forum
Millions of dollars in recovery awards for clients
Client-centered law practice focused on you and your needs
Free Legal Consultation
As soon as possible after your accident, call Resmini Law to schedule your no-cost, no-obligation appointment. We will answer your questions, inform you of your legal options, and guide you through the complex process of recovering money for your injuries in the state's civil law system.
Time restrictions apply, so protect your right to recover by calling (401) 751-8855 today.