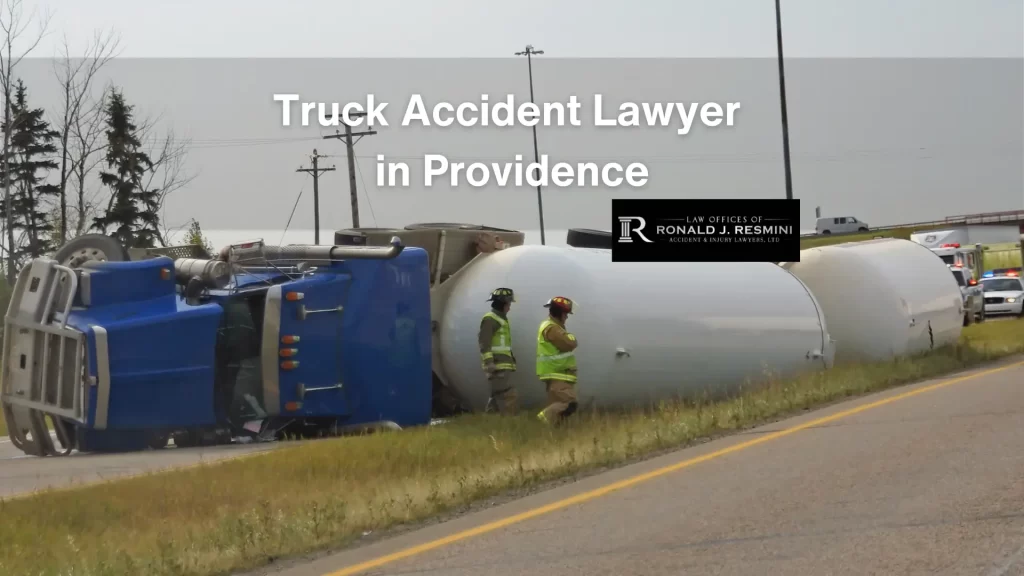 Did you or someone close to you get hurt in a truck accident in Providence, RI? If so, you probably have many questions about how to proceed to protect your right to a legal settlement. This is when you need the help and support an experienced truck accident lawyer can provide.
Modern commerce requires the use of trucks, and they dominate our nation's highways. From delivery vans to huge, double-rigged semi-trucks, these monsters of the road dwarf passenger cars. So when an accident between a large truck and a car occurs, the car and its passengers hardly have a chance.
In those cases, the victims usually feel overwhelmed by medical bills, unable to work, and in pain. Or if you lost a loved one in a fatal truck crash that was the truck driver's fault, your emotional suffering and sense of unfairness may be overwhelming.
If the crash resulted from another party's negligence, you could be entitled to monetary compensation for your losses. Select an attorney with a practice devoted exclusively to personal injury law and who has been in practice for many years. In Rhode Island, you will find the experience you need and the compassionate support you deserve when you contact the Law Offices of Ronald J. Resmini, Accident & Injury Lawyers, Ltd. at (401) 751-8855.
Driver Error: The Leading Cause of Truck Accidents
In the trucking business, time is money. Truck drivers all too often feel pressure to deliver their load in the very least amount of time possible. Federal regulations mandate regular rest periods. But drivers sometimes circumvent the rules and spend long hours on the road without the required rest.
This can result in stress and exhaustion that interfere with focus, making accidents much more likely to occur. They may rely on drugs to help them stay awake and able to work longer hours, pushing through their fatigue. Companies sometimes overload trailers, delay required maintenance, or skip inspections to stay profitable. This creates unnecessary hazards in the interest of increased profits.
Most Common Causes of Truck Accidents
These are some of the most common reasons for truck accidents to occur:
Kinds of Truck Accidents
Trucks are hard to maneuver, slow to stop in an emergency, and have larger blind spots, making lane changes and turns tricky. Uneven loading and sloshing liquids in tankers can make trucks unstable and difficult to control. Accidents come in many types, including, among others:
Types of Injuries from Truck Accidents
A fully loaded semi-truck can weigh as much as 80,000 pounds, so any collision is serious and may result in life-threatening injuries. At the Resmini law firm, we see extremely serious injuries that require years of medical treatment and rehabilitation. Some accidents even result in permanent disability requiring a lifetime of intensive care.
The ability to cope with a catastrophic injury often depends on receiving enough compensation to cover the costs. Some of the types of injuries that occur include:
Hiring the Right Lawyer for Your Truck Accident Injury Case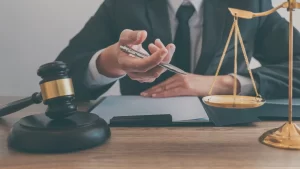 When choosing a lawyer for your personal injury case, choose someone with specific experience in truck accident cases. There are two reasons why this is especially important:
Your lawyer must be thoroughly familiar with federal and state trucking regulations.
Your lawyer must understand the long-term ramifications and potential costs of catastrophic injuries.
Our firm has four decades of focused experience in truck accidents and serious injury cases in Rhode Island. No matter the nature or complexity of your truck accident case, we've got you covered.
Contact Us for a Free Consultation
Call today for a free consultation. You will have no out-of-pocket expenses and only pay legal fees if we win money for you and your family. Don't wait. Let us begin our investigation while the evidence is fresh and before statutory time limits expire. Call the Law Offices of Ronald J. Resmini, Accident & Injury Lawyers, Ltd. at (401) 751-8855 today.
Related reading: