Burn Injury Lawyer in Providence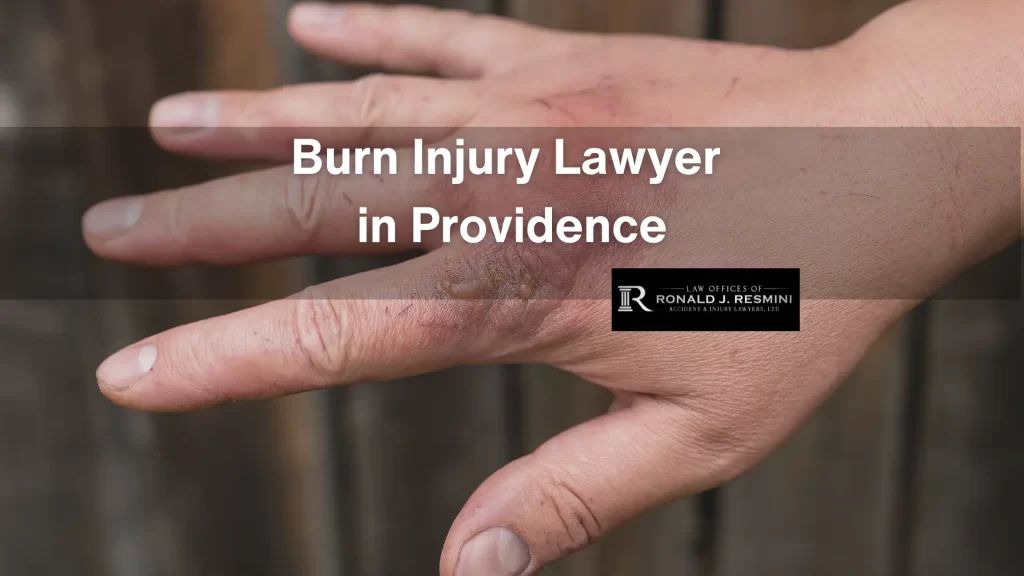 Fire and burn injuries can typically be the some of the most catastrophic injuries imaginable. Not only is there pain and suffering, but often the victim is disfigured requiring countless surgeries and significant time in the hospital.
Mental and physical
In addition to physical pain, often burn victims suffer mental anguish, depression and Post Traumatic Stress Disorder symptoms arising out of the fire and the subsequent traumas. In those cases, many burn centers offer mental health treatment and support groups that can be helpful in the burn recovery process.
Every year, 2.4 million Americans report injury from fire and burns, with a significant number in and around Providence, Rhode Island. The origins of fires, both domestic and commercial, are multiple, including: explosions, dust explosions, boiler explosions, open flames, electrical issues and household chemicals. The resulting damage can linger for years after the accident.
Our expertise
The Law Offices of Ronald J. Resmini, Accident & Injury Lawyers, Ltd. has over 50 years of experience in dealing with personal injury cases in Providence. We have the expertise to investigate the cause of the fire and pursue the offender on behalf of our clients. Our lawyers are skilled in cooperating with the fire department to determine the origin of the fire and we have a broad network of expert witnesses, which are often required to determine the reason the fire started.
Workplace accidents
Commercially, most burn injuries originate in construction sites. Roofers, in particular are at risk due to the hot tar that they work with on their job. Additionally, drivers transport flammable liquids on a daily basis. Remember that employers have a duty to maintain a safe workplace for their employees. Their failure to do will result in at least a negligence claim, if not a claim of intentional neglect.
Explosions, particularly gas explosions, can be among the most terrifying and physically damaging type of burn because the victim is often trapped. For instance, when a Rhode Island utility company fails to maintain its lines correctly, or when a construction worker strikes the line, a ripple effect can cause gas to explode in the serviced homes and businesses.
Child injury
Unfortunately, our youngest Rhode Island children account for a significant number of fire and burn cases. Some estimate the number to be as high as 50%. These most often arise in a scalding situations in the home but can also result from a business, such as a daycare, failing to maintain their premises adequately.
Car crash burns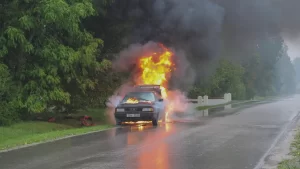 Finally, one of the most common types of fire and burn injuries that we see at the Resmini Law Firm are automobile accident burn injuries. Like gas explosions, the victim is often trapped in the vehicle because the heat of the fire effectively welds the doors shut. Even if not, the heat of the metal can often make escape impossible. The source of an automobile fire can be electrical of even a manufacturer's defect. Because determining the source is so vital in burn cases, a thorough expert investigation is always warranted.
The Resmini Law Offices is a well-respected firm completely dedicated to helping clients who are injured recover what is due.  We are proud to have served clients in Rhode Island, Massachusetts, Connecticut and Florida for 50 years. For more information, call us at (401) 751-8855 or toll free at 1-855-RESMINI. We would be happy to consult with you in our offices in Rhode Island, Connecticut, Massachusetts and Florida, free of charge.  Or, feel free to email us for a case evaluation on the home page of our website.