North Kingstown Personal Injury Lawyers
Have you been seriously injured in an accident that wasn't your fault or suffered from injuries caused by the actions of someone else? If so, you have the right to seek compensation for the harm that was done to you.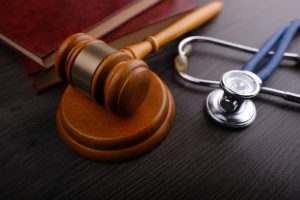 When you're dealing with recovering from unexpected injuries, your life can be thrown into disarray. Your injuries may cause you severe and long-term physical and emotional pain and can upend your finances. You might not be able to work or even enjoy activities that you used to love doing because of your severe injuries. While nothing may be able to take away your pain, emotional trauma, or the many other effects of your injuries, you have the right to seek compensation from the person who harmed you.
The Law Offices of Ronald J. Resmini, Accident & Injury Lawyers, Ltd. has over 40 years of experience working hard to hold the individuals and companies who have caused our clients' injuries accountable. We can help you seek the compensation you may be owed. For a free consultation, call us right away at (401) 751-8855. When it comes to seeking compensation for your injuries, time is of the essence.
Our Practice Areas
The Law Offices of Ronald J. Resmini, Accident & Injury Lawyers, Ltd. is a full-service personal injury law firm serving people throughout Massachusetts and Rhode Island. We've spent the past four decades representing clients who have been injured in the following types of accidents:
We also represent clients who, due to the actions of another individual or company, have sustained the following injuries or conditions:
We've represented clients who have sustained injuries due to their use of dangerous products or exposure to dangerous chemicals, toxins, and substances, including:
We handle bad faith insurance cases and workers' compensation claims.
Additionally, we represent clients who have been victims of nursing home abuse.
Do I Need An Attorney?
It is in your best interest to hire an experienced personal injury lawyer when you decide to pursue the compensation you're owed for your injuries. A personal injury lawyer can help guide you through the complex legal process and can use their skills to advocate for you both in and out of court.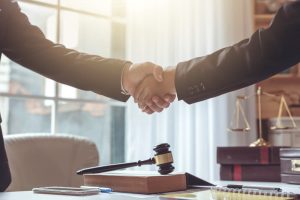 Because many accident victims have to file claims with insurance companies as the first step in getting compensation, you should have an attorney to deal with the insurance companies. Representatives at insurance companies often try to take advantage of accident victims who don't have legal representation. They may use tactics to try to get you to accept a settlement that's much less than what you deserve or to deny having to compensate you altogether. A skilled personal injury lawyer knows what to expect and how to overcome these tactics to try to get you the compensation you deserve.
Likewise, if you have to file a lawsuit to recover compensation for your injuries, it's imperative that you have a personal injury lawyer with litigation experience represent you in court. Civil procedure is complicated, and injury victims need skilled lawyers to represent them in court hearings and during trials.
Frequently Asked Questions
There's a lot to think about before deciding to hire an attorney and embarking on a pursuit for justice and compensation. We understand you want to feel prepared for the road ahead. You can ask any questions you may have about the process at a consultation with the Law Offices of Ronald J. Resmini, Accident & Injury Lawyers, Ltd.. For now, we've answered some of the most common questions we're asked by new clients.
What is a personal injury claim? What is a personal injury lawsuit?
A personal injury claim and a personal injury lawsuit are two different processes for receiving compensation, but they're not mutually exclusive.
If you've been injured in a motor vehicle accident or in certain premises liability accidents, you'll likely have to file a personal injury claim with the insurance company of the party that was responsible for your injuries. Your attorney would negotiate with the insurance company for them to fully compensate you for your injuries.
If you've sustained injuries due to the actions of individuals or companies, or if the insurance company doesn't offer you fair compensation for your injuries, your attorney would file a personal injury lawsuit against the responsible parties. The filing of a lawsuit will begin the court process consisting of hearings and a trial. Your lawyer would work diligently to reach a favorable outcome in your case.
Is there a time frame within which I have to file my claim or lawsuit?
In every state, there's a statute of limitations for legal actions. In Rhode Island, you have three years from the date of the accident to file a lawsuit.
What losses can I recover compensation for?
You can recover compensation for your financial, physical, and emotional losses associated with your injuries, including:
Medical costs, including costs for future medical treatment for your injuries
Lost wages and income
Lost future wages and income
Property damage
Pain and suffering
Mental anguish
Permanent scarring and disfigurement
Loss of enjoyment of life
Loss of quality of life
Call the Law Offices of Ronald J. Resmini, Accident & Injury Lawyers, Ltd. Immediately
If you've been seriously injured in North Kingstown due to someone else's actions, you may be entitled to compensation for your injuries. The Law Offices of Ronald J. Resmini, Accident & Injury Lawyers, Ltd. is highly skilled in representing injured clients. Our attorneys have over eight decades of combined experience and are well-recognized in personal injury law. Our experience and top legal skills have led to us obtaining hundreds of millions of dollars in compensation for our clients.
Call us immediately at (401) 751-8855 for a free initial consultation. We don't have to pay us until and unless we are successful in getting compensation for you.