If you were recently injured in an accident in Providence, you might be eligible to file a claim for compensation for your injuries if someone else was to blame for the accident. This compensation can cover the financial losses you have suffered and the pain and suffering you have endured. However, you might wonder how long it would take to reach a settlement and actually receive any of the money you deserve.
As frustrating as it might be to hear, there is no simple answer to this question. Each case is unique, and the amount of time it takes to settle will differ depending on the individual facts and circumstances of the accident. While your attorney will be eager to secure compensation on your behalf, they will need to take time to investigate the accident, collect the proper evidence, and build a solid case to optimize the chances of getting you what you deserve.
Understanding what the process involves may help you maintain the patience necessary to endure it.
Personal Injury Settlement Process
Any time you hire a personal injury attorney, their goal is to secure compensation that will enable you to cover the full extent of your losses.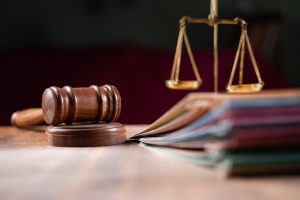 After an initial consultation in which you provide your attorney with evidence about the accident and your injuries, they will investigate the accident to collect further evidence supporting your case. The aim of the investigation is to build a strong claim that demonstrates the four following points:
The other party owed you a duty of care
The other party neglected that duty
Their negligence led to the accident you were involved in
The accident directly caused the injuries you suffered.
Proving these points will require that your lawyer collect evidence such as:
Your medical records
Statements from witnesses of the accidents
Photographs and video surveillance footage
Your own testimony
After your attorney has established that the other party was liable for your injury, the next step is determining how much compensation you should receive.
Determining the Value of Your Claim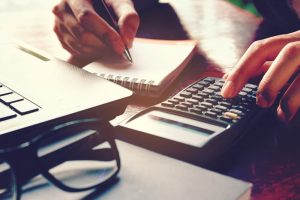 When you file a personal injury claim, you will generally seek compensation for numerous expenses from your accident-related injury. This can include:
Medical bills
Lost wages
Property damage
Prescription medication
Transportation and accommodation expenses if you needed to travel to seek treatment
If your injuries are particularly extensive, or if they have led to a significant disability, these expenses may take some time to calculate and negotiate because your lawyer will want to take future medical expenses and lost employment opportunities into account, as well. Such determinations will depend on your medical professional's prognosis of your injuries.
Settling too quickly can mean undervaluing your compensation before the full extent of the consequences of your injuries become apparent. Once your claim is settled, you will be barred from re-opening it ever again. This could mean that you miss out on a significant amount of compensation.
Negotiating
Most personal injury claims are settled out of court. You should be aware, however, that some insurance companies do not operate in good faith. They could try to slow down the process deliberately to wear down your patience and get you to settle for an amount that is lower than what you deserve. It is important that you remain as clear-headed as possible so that you can receive the full amount that you are owed rather than accepting less and having to pay out of pocket for your injury-related expenses at some point down the line.
Sometimes, negotiations do not end in agreement. In such cases, your attorney may suggest that you file a lawsuit so that you can fight for what you deserve. This could lengthen the process but is often worth it in the end.
Read more: How Personal Injury Settlements Are Paid Out
Contact a Rhode Island Personal Injury Lawyer
While the personal injury process can often take some time to resolve, having patience can make it worth the wait.
If you were injured in an accident in Rhode Island, find out how the experienced personal injury attorneys at the Law Offices of Ronald J. Resmini, Accident & Injury Lawyers, Ltd. in Providence can help.
Call (401) 751-8855 or contact us online today to schedule your free consultation. Let us help you get the compensation you deserve.