If you have been injured in an accident that is not your fault, you may be eligible for compensation for your losses. In general, most claims are settled out of court. However, some cases can only be handled by filing a personal injury lawsuit.
A personal injury lawsuit is a civil action that is separate from any criminal charges that might arise in connection with the accident you were involved in. Yet even though they are not criminal proceedings, they can be incredibly complicated.
What Are the Steps in a Personal Injury Lawsuit?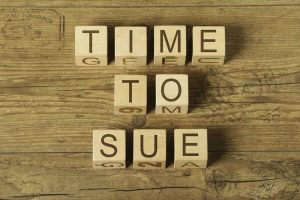 If you are considering taking legal action against the party who was responsible for your injuries, an experienced Rhode Island personal injury attorney can handle everything you will need for your claim. Understanding the steps involved in a personal injury lawsuit can help you feel more confident as you go into the process.
Step One – Filing a Petition
A personal injury lawsuit begins when the plaintiff files a series of documents with the court. Included in these papers is a petition, which is a formal document identifying the legal and factual bases for your suit. In filing the petition, you will need to identify the negligence that resulted in your injuries and explain the amount of financial compensation you are seeking to recover.
When you file, you will also need to pay a fee. This will vary depending on the court and the type of lawsuit.
Step Two – Service of Process
Next, you will need to serve the defendant with the petition and the legal summons. The "service of process" is complete once the defendant or their lawyer receives a copy of the documents, which must occur within 30 days of filing unless the court grants a time exception.
Step Three – Defendant's Response
After you have served the defendant, they must respond to your petition. They can either:
File an answer to your petition, admitting or denying each allegation, or
File a motion to dismiss the suit. The case may be thrown out in whole or in part if the court grants this motion.
Step Four – Discovery
If your lawsuit goes forward, the next step is the discovery phase. During this part of the process, your lawyers and the defendant's lawyers will have an opportunity to gather more information about the circumstances of the accident, the nature of your injuries, and the claim you have filed. Discovery is key because it has the potential to reveal previously unknown facts about the claim, including video evidence, witness information, or other information about the defendant. Depositions might be taken during the discovery phase.
Step Five – Mediation
Mediation is a form of alternative dispute resolution (ADR) that gives the two sides of a lawsuit an opportunity to communicate with one another directly. In a mediation session, a mediator may help the parties find common ground on which to agree to a settlement. While mediation is not mandatory in Rhode Island, courts often encourage it as a way of avoiding an expensive and protracted trial.
Step Six – The Trial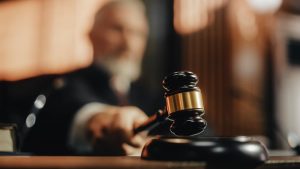 If mediation does not end favorably, the only option that remains to pursue compensation is a courtroom trial. Taking your case to trial means arguing your claim directly before a judge and sometimes a jury. At the end of the case, the judge or jury will issue a final ruling about how much you are owed.
Step Seven – Filing an Appeal
If you are dissatisfied with the verdict, you will usually have an opportunity to appeal. This can sometimes increase the amount you receive in compensation, but it may take years before the appeal process is complete. This means it will take far longer before you receive the compensation you deserve.
Consult with a Personal Injury Lawyer from Law Offices of Ronald J. Resmini, Accident & Injury Lawyers, Ltd.
Some people who have suffered injuries in accidents believe that they can represent themselves in a personal injury lawsuit. Unfortunately, this is usually a mistake. The process of filing a claim involves numerous legal complexities. Furthermore, there may often be times when the at-fault party, their attorneys, or their insurance adjusters will engage in tactics designed to get you to accept some degree of responsibility for the accident.
If an insurance adjuster or the opposing party's attorney approaches you at any point, your best bet is to inform them that you will only make statements through your lawyer. Your attorney will then deal with the negotiations and filings on your behalf.
Contact Law Offices of Ronald J. Resmini, Accident & Injury Lawyers, Ltd. Today
Filing a personal injury lawsuit can be complicated. However, the experienced personal injury lawyers of the Law Offices of Ronald J. Resmini, Accident & Injury Lawyers, Ltd. in Providence, Rhode Island can help you make the process as effective and efficient as possible. We will do everything in our power to help you recover the full and fair compensation you deserve.
Call us today at (401) 751-8855 or contact us online for a free consultation.