Providence Attorneys for Injuries Due to Airbags that Fail to Deploy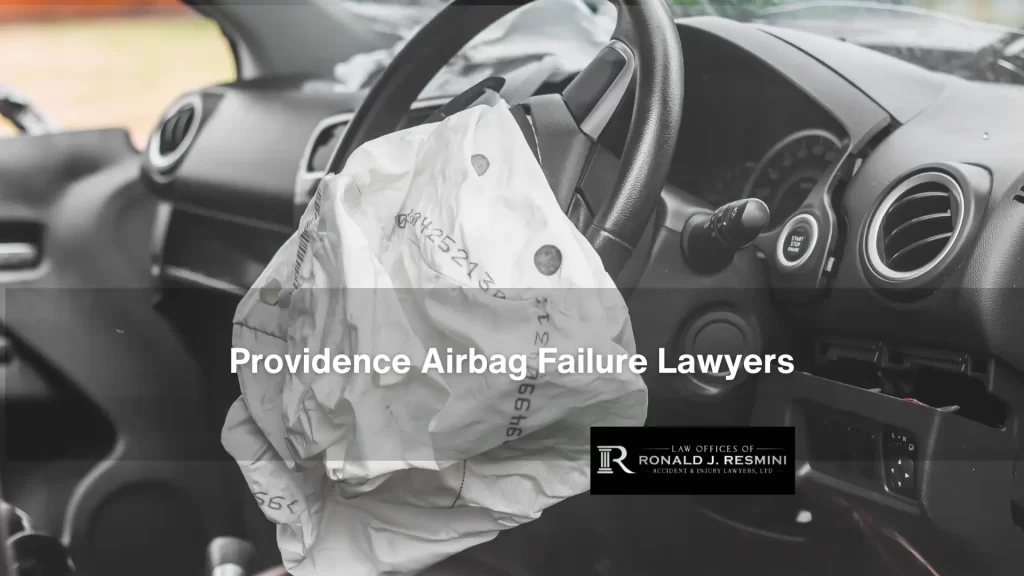 If you suffered injuries in a car accident because your airbag failed to deploy, you may already know that you have the right to file a claim against the driver who caused the collision. However, if additional factors contributed to your injuries, you may also have grounds for a claim against another party.
Many people suffer injuries in crashes when their airbags fail to deploy. If your airbag did not operate in the intended manner, the experienced Providence car accident attorneys of The Law Offices of Ronald J. Resmini, Accident & Injury Lawyers, Ltd. could work to hold the manufacturer accountable for the injuries their product caused.
Call (401) 751-8855 or contact us online for a free consultation with one of our team members to learn more about how we can help you.
What Happens When an Airbag Doesn't Work?
The purpose of an airbag is to cushion any impact on the human body at the moment of a collision. The Insurance Institute for Highway Safety (IIHS) notes that some airbags for rollover crashes should deploy within 10–20 milliseconds of a crash. Other airbags have a deployment period of 15-30 milliseconds. Frontal airbags have a deployment threshold of 10–16 miles per hour. A side airbag's deployment threshold is between 8–18 miles per hour.
A vehicle's airbag system has sensors to measure the severity of an impact. If these sensors have defects, the airbag may deploy late or not at all. Sometimes, the sensor may initiate the deployment of one airbag but will fail to deploy another within the vehicle.
Airbags may have further issues, such as:
Failure to reach full inflation
Explosion from over-inflation
Releasing chemicals that burn the skin, lungs, and airways
Causing head, neck, and facial injuries during employment
What Types of Injuries Occur Due to Airbag Failures?
Due to the inherent dangers of operating a motor vehicle, all auto manufacturers are subject to high safety standards to protect drivers and passengers in the event of a collision. Yet a vehicle's safety features sometimes fail to meet those standards. As a result of this failure, occupants can suffer devastating and even life-threatening injuries, such as:
Organ damage and internal bleeding
Cuts, bruising, and scarring
Spinal cord injuries and paralysis
Soft tissue injuries such as sprains and strains
What Should I Do if an Airbag Failure Caused My Injuries?
After suffering injuries due to an airbag failure, you should preserve the evidence. Do not dispose of or replace the airbag and instruct any repair specialists or mechanics to leave the airbag system as they found it. Maintain possession of your vehicle so you can present it in its current state.
When you contact the legal team at The Law Offices of Ronald J. Resmini, Accident & Injury Lawyers, Ltd., we will investigate the circumstances of the accident. As a part of this investigation, vehicle experts and collision reconstructionists can examine your vehicle and the accident scene to determine why and demonstrate that the airbag failed to deploy properly.
Our investigation could also allow us to:
Determine the cause of the accident
Ascertain the angle and speed of the crash
Demonstrate that the airbag's failure to deploy was due to a mechanical or manufacturing error
Show how the airbag failure contributed to your injuries
Collect your medical records and document your expenses
Consult with medical experts
Track down and interview eyewitnesses to the crash
Gather video evidence from surveillance cameras or dashcams
Obtain the police accident report
Who Is Liable for My Injuries?
When a mechanical failure, such as a faulty airbag deployment, contributes to your accident-related injuries, your case might involve multiple at-fault parties. These can include:
The other driver – If the driver with whom you collided was driving in a negligent manner, we could file a claim against their insurance policy.
A manufacturer – When an airbag fails to deploy due to a mechanical or manufacturing error, you may seek compensation from the company that made the device through a product liability case. Furthermore, you may have a claim against an additional manufacturer if the initial cause of the accident was a problem with the engine, brakes, tires, or another part of the vehicle.
Roadway owner – If the accident occurred due to a fault in the roadway, such as poor design, potholes, or failure to remove ice and snow, a government department or a private road owner may be liable for your injuries.
What Compensation Can I Receive for Injuries Due to Airbag Failure?
Our team of Providence personal injury lawyers can help you seek compensation for losses such as:
Past and future medical costs – These expenses may include emergency room visits, ambulance rides, hospitalizations, surgeries, medications, and medical equipment.
Lost wages due to missed time at work – If you were unable to work during your recovery or cannot return to work due to disability, you could be eligible to claim compensation for the income you missed out on.
Property damage – You may claim compensation for damage to or loss of your vehicle or other personal goods in the accident.
Pain and suffering – While there is no inherent dollar amount associated with pain and suffering, you have the right to claim compensation for the physical and psychological ordeal the accident has inflicted on you.
Miscellaneous expenses – You may be able to recover other costs such as transportation, household services, and home modifications your disability requires.
Class Action Lawsuits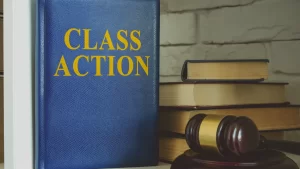 Sometimes, defective airbags injure many people in the same manner. In such circumstances, these individuals can seek compensation through a class-action lawsuit. Speak with one of our attorneys if you believe you might qualify as a plaintiff in a class-action suit.
Contact The Law Offices of Ronald J. Resmini, Accident & Injury Lawyers, Ltd. Today
You have the right to feel safe on the road. When the thing that is supposed to ensure your safety is what causes you harm, you deserve justice. If you suffered injuries in an accident because the airbag failed to deploy, contact the experienced Providence car accident attorneys at The Law Offices of Ronald J. Resmini, Accident & Injury Lawyers, Ltd.. We have the knowledge and skill necessary to fight for the compensation you deserve.
Call us at (401) 751-8855 or contact us online to learn more about how we can help you.