Car Accident Caused By A Vehicle Malfunction | Lawyers in Providence
Driver error is, without a doubt, the cause of most car accidents. However, sometimes collisions occur even when none of the drivers involved has made a mistake. If you have been injured or have lost a loved one in a car accident that you suspect was caused by a vehicle malfunction, call Law Offices of Ronald J. Resmini, Accident & Injury Lawyers, Ltd. at (401) 751-8855. Our experienced legal team will help you fight for the compensation you deserve.
Research from the National Highway Traffic Safety Administration (NHTSA) indicates that about two percent of road accidents directly result from a defective part or component of a vehicle. Sometimes, these types of accidents can cause serious injury or even death.
Compensation should cover your accident-related losses, including medical expenses, lost wages due to missed time at work, and the pain and suffering you have experienced from the crash.
Get in touch with us today for a free consultation to find out what your legal options are.
How An Attorney Can Help You With Your Vehicle Malfunction Claim
When you enlist the services of an experienced car accident attorney in your vehicle malfunction accident claim, one of the first steps they will take is to investigate the circumstances and causes of the accident. The investigation will allow them to determine who is ultimately liable for your injury-related losses. To do this, they must first understand precisely what vehicle failure led to the crash. Below are some of the most common malfunctions to which collisions are attributed.
Manufacturing Errors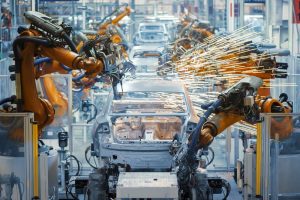 Federal regulations require manufacturers to design and build automobiles according to strict safety guidelines. They must also meticulously test their products to reduce the risk that a consumer will come to harm when operating the vehicle as intended. Nevertheless, errors can still occur during the engineering and manufacturing processes. If these errors lead to a dangerous accident, injured individuals and their families may be able to recover compensation from the manufacturer.
Some manufacturing defects occur more frequently than others. These include:
Accelerator pedal – A defect in this part can mean that the vehicle will fail to accelerate. Alternatively, the pedal may become stuck.
Roof structure and support – If the vehicle's top is insufficiently sturdy, passengers might be crushed in a rollover accident.
Fuel leaks – A car's fuel system leak may lead to a fire or even an explosion.
Electrical system – A flaw in the car's electronics may cause the engine to die while driving. It may also prevent headlights or taillights from functioning correctly, increasing the likelihood of an accident due to reduced visibility.
Tires – Defective tires can lead to tread separations and blowouts that can cause the operator to lose control of the vehicle.
Airbags – If an airbag fails to deploy or deploys at an inappropriate time, vehicle occupants are at an increased risk of injury.
Steering wheel – If the steering wheel is not functioning properly, the driver cannot control the vehicle.
Brakes – An inability to stop the vehicle safely and quickly can lead to tragic accidents.
Doors – Passengers may be flung from a vehicle if the doors fail to remain closed or locked
If our legal team determines that a design or production error ultimately led to your injury, we can file a product liability claim or lawsuit on your behalf. We'll work to hold the at-fault party liable so that you can have an opportunity to recover the compensation you deserve.
Improper Vehicle Maintenance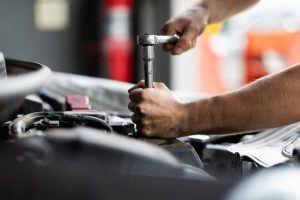 While drivers do not tend to be held liable for accidents resulting from manufacturing errors, there are some situations in which mechanical failures can be the result of driver or owner negligence. For example, a driver may be deemed responsible for an accident if they neglected to have their vehicle fixed when they knew it had issues. Alternatively, if they did take the car in for repairs, but the mechanic did not do the job properly, then the repair shop could be held liable for the consequences of the vehicle malfunction.
If you were involved in a passenger vehicle accident, the other driver might be held at least partly liable for your injuries if:
They failed to maintain their brakes (e.g., they allowed their brake fluid to deplete to dangerous levels)
They did not have their tires inflated to proper levels, leading to a blowout or tread separation
They did not replace broken taillights promptly
Vehicle Hacking
Increasingly, newer vehicle designs come equipped with computerized systems responsible for the function of many of the vehicle's components. One problem with these technological advances is that vehicles are now susceptible to hacking. Manufacturers take steps and implement testing to diminish a car's computer system's potential to be compromised, but hackers often find ways around these firewalls. If they do, they might gain remote access to controls for computerized vehicles' braking, steering, and throttle functions.
If you are injured in an accident caused by a hacking incident, the manufacturer or the company that wrote the vehicle's software may be held liable if it is determined that they overlooked certain security issues in the production process.
Contact an Experienced Car Accident Attorney From Law Offices of Ronald J. Resmini, Accident & Injury Lawyers, Ltd. in Providence Today
Being injured in a car accident is always shocking and often traumatic. However, receiving injuries due to vehicle malfunction can be particularly terrifying because the very devices that are supposed to keep you safe have caused you harm.
The experienced car accident attorneys of the Law Offices of Ronald J. Resmini, Accident & Injury Lawyers, Ltd. in Providence, Rhode Island, understand how challenging life is after an accident, and we will fight to recover the compensation you deserve.
You should not be on the hook for the medical expenses, lost wages, and other costs that the at-fault party has caused, and we will work to hold them accountable.
Call us today at (401) 751-8855 or contact us online for a free consultation and let us get to work for you.