Lawyers for Car Accidents Caused by Faulty Brakes in Providence
Car accidents are frightening events. What makes an accident even more devastating is being behind the wheel of a car, realizing an accident is coming, and not being able to do anything to stop it. That scenario is what happens when a car accident is caused by faulty brakes. You are powerless to stop the inevitable.
At the Law Offices of Ronald J. Resmini, Accident & Injury Lawyers, Ltd., we understand how uniquely terrifying being involved in a faulty brake car accident can be. You trust that when you and other drivers get behind the wheel of your vehicles, the vehicles are reasonably safe and reliable.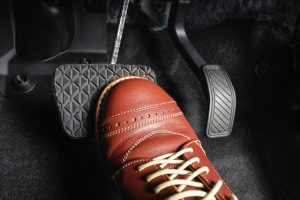 When faulty brakes cause a significant accident, you may be able to recover meaningful compensation for your injuries. However, determining who is liable for the accident and responsible for covering your losses can be challenging.
If you believe faulty brakes are responsible for your car accident injuries, contact the Law Offices of Ronald J. Resmini, Accident & Injury Lawyers, Ltd. for help. We can review your case and help you understand your legal options. Call us today at (401) 751-8855 to schedule a free consultation.
What to Do If Faulty Brakes Result in a Car Accident
Do you suspect faulty brakes may have played a role in a recent car accident that injured you? You need to be proactive to preserve crucial evidence that may substantiate your suspicions. Consider these valuable tips if you are injured in a car accident and believe faulty brakes are to blame:
Contact the authorities – After any accident, stay on the scene and call law enforcement. The subsequent police report about the accident may be vital to a car accident claim.
Seek medical attention immediately – Do not wait to get treatment for your injuries. Seek medical attention as soon as possible.
Collect evidence at the scene – Try to take multiple photographs or videos of the impact for your records. If you see people who may have witnessed the crash, ask them for their contact information.
Contact an attorney – If you believe faulty brakes caused the accident, talk to an attorney and share your suspicions about the collision. An attorney can be instrumental in helping you gather the evidence needed to support your claim and establish liability. Choose a specialized and experienced car accident lawyer.
Contact your insurer – You will need to inform your insurer about the accident. Having an attorney on your side can make this process easier, as your attorney can help manage communication between you and the insurance company. If you talk to the insurer before an attorney, keep your conversation short and factual.
Maintain your vehicle – If your vehicle is the one with faulty brakes, do not send it to the scrap yard right away. You need to keep your vehicle. It needs to be examined for brake issues and manufacturer defects. If the other driver claims their brakes were faulty at the time of the accident, share this information with your attorney.
Keep all bills and receipts – Maintain a folder with all your medical bills, repair receipts, and out-of-pocket expenses related to the accident. These documents can help an attorney calculate your losses.
Stay off social media – Do not post about the accident online. That includes social media platforms and review sites. Also, never call out a manufacturer or mechanic online. Talking about the accident can jeopardize your potential claim.
Who Can Be Held Liable for a Car Accident Caused by Faulty Brakes?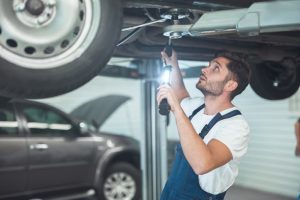 You need an experienced car accident attorney on your side to find the answer to this question. It can be complicated to determine who is liable for an accident after a brake failure. Was there a defect in the brakes? Did the brakes malfunction? Was poor vehicle maintenance to blame? It may take an in-depth investigation to answer these questions and get to the bottom of who is ultimately at fault. Those who may potentially be liable for an accident caused by faulty brakes may include:
You – If your brakes failed because of poor or improper vehicle maintenance on your part, you could potentially be held responsible.
The other driver – If the other driver failed to properly maintain their vehicle's brake system, they, or their insurer, might be responsible for compensating you after a collision.
Car or car parts manufacturer – Unfortunately, not all companies take safety seriously. Defects in the design or the manufacturing process can lead to faulty brakes. If the braking components of a car are flawed or defective, the car or car parts manufacturer could be held responsible.
Car dealer – In some cases, the car dealer may also bear liability for an accident caused by faulty brakes. Dealers are responsible for ensuring that the cars on their lots are in proper working condition. Dealers should also be up to date on recent recalls that may impact the vehicles they sell to the public.
Car mechanics – You take your car to the mechanic because you trust them to maintain the safety and integrity of your vehicle. If a mechanic's errors lead to a faulty brake collision, they may also bear partial responsibility for the accident.
Compensation Available for Faulty Brake Accidents
Numerous factors can influence what compensation you may be able to recover after an accident. An attorney can give you a better indication as to what factors might influence your claim. However, in many cases, you could recover compensation for the following:
Medical expenses
Lost earnings
Loss of earning potential
Out-of-pocket expenses
Property damage
Mental anguish
Diminished quality of life
Pain and suffering
Talk to a skilled faulty brake accident attorney to get a clear picture of the value of your case.
Contact a Faulty Brake Car Accident Attorney
A car accident caused by faulty brakes can make you feel like you have no control. At the Law Offices of Ronald J. Resmini, Accident & Injury Lawyers, Ltd., we want to put power squarely back in your hands and help you recover the compensation you deserve.
Call our office today at (401) 751-8855 and set up a free legal consultation with one of our knowledgeable car accident attorneys.