Social media platforms allow people to share details about their lives. Many people use their accounts to post pictures, keep in touch with family, and update others on significant events in their lives.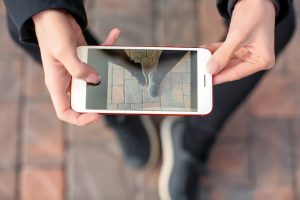 Unfortunately, you might not realize the damage posting the wrong things on Facebook, Instagram, and other social medical accounts can have on a personal injury case. The insurance adjuster could review public platforms for evidence they can use against you. If they find something that disproves your injury, they could deny your claim.
Having an experienced personal injury lawyer on your side could improve your chance of recovering the maximum compensation you deserve. You need guidance from a knowledgeable and skilled legal team, so your actions don't negatively affect the outcome of your case.
What You Should Know About Using Social Media After an Accident
Recovering from an accident can be a long and boring process. You suddenly have a lot of free time you might not have had before. When you're sitting around doing nothing, waiting for your injury to heal, you mindlessly scroll through your social media accounts. Sharing posts and liking pictures seems harmless, but they could ruin your case.
The insurance company can scrutinize your online activity. If you filed an insurance claim to pursue compensation for your injury, the insurance adjuster can print copies of your posts, tags, comments, and likes for evidence. They could use what you do on social media as a way to prove your injury doesn't exist or isn't as serious as you claimed.
For example, if you post a photo of yourself having dinner with your friends, the insurance adjuster can assume you're well enough to go out. They might reduce their settlement offer because they don't think you need significant compensation.
What You Should Never Post on Social Media
During your recovery, avoid the online activity below.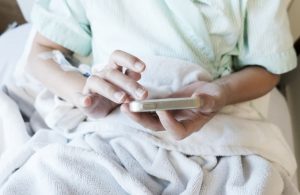 Liking every post – Casual likes every once in a while is acceptable. You can like a photo your family member posts or a comment someone makes. However, an abundance of "likes" could indicate to the insurance company that you're not spending time on medical treatment. Your activity shows the insurer you care more about your online presence than healing.
Catching up with friends – You can discuss the status of your case with your friends but avoid posting pictures of your hangouts. You should also inform anyone you spend time with to refrain from tagging you in posts and pictures on their social media. If you pose for a photo during an outing, the adjuster might misinterpret your smile to mean that you're fully recovered. They could end their investigation into the accident and offer a settlement much lower than you need.
Posting pictures of yourself – Never post any pictures during your ongoing case. Insurance companies aren't the only parties to use social media as evidence in personal injury cases. The defense attorney representing the person responsible for causing the accident could use your posted photos against you. Even if you share an image of your injury, it could signify you have the time to use social media because the accident hasn't interfered much with your life.
Communicating online – It's acceptable to comment on someone else's posts every now and then. However, keep your conversations minimal. If you interact with others frequently, it can become evidence that your suffering is diminished or lacking.
Discussing the case on social media – If someone asks about the status of your insurance claim or the trial date in your lawsuit, you can update them. However, the defense attorney or insurance company could use your words against you later. You can talk to other people about your case but keep the communications offline.
If you want to post something on social media and don't know whether it's acceptable, your best bet is to avoid it altogether. You need to take every necessary precaution while recovering after an accident. Don't give the opposing party evidence they can use to win their case.
Contact the Law Offices of Ronald J. Resmini, Accident & Injury Lawyers, Ltd.
The Law Offices of Ronald J. Resmini, Accident & Injury Lawyers, Ltd. has a team of dedicated and trusted personal injury lawyers in Providence and various other offices across Rhode Island and Massachusetts. We have over 85 years of combined experience representing accident victims in Rhode Island. We understand the trauma of suffering an injury due to someone else's negligence. You can count on us to advocate for your rights and fight for the justice you deserve.
If someone's misconduct caused your injuries in an accident, do not hesitate to contact the Law Offices of Ronald J. Resmini, Accident & Injury Lawyers, Ltd.. We can meet you for a free consultation to discuss your case and determine whether we can help. Call us right now at (401) 751-8855. We're available 24/7 to speak with you.