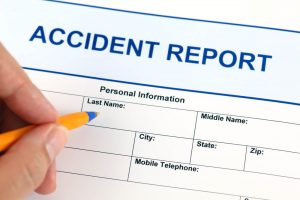 If a negligent driver injured you in a car accident, you want to gather detailed evidence supporting your case for compensation. One of the most common places to begin is to obtain a police accident report. In this post, we'll discuss how you can interpret your accident report.
The Rhode Island car accident attorneys of Law Offices of Ronald J. Resmini, Accident & Injury Lawyers, Ltd. can answer your questions and support you as you seek justice, accountability, and fair compensation after a car crash.
What Is an Accident Report?
After an accident, the responding officer has two weeks to file an electronic report form with the Rhode Island Division of Motor Vehicles (DMV) under certain conditions. The report contains a description of what the officer sees at the accident scene, accounts from the involved drivers, and (possibly) their personal assessment of who was at fault. Officers must submit an accident report if any involved party sustained physical injury or property damage valued at over $1,000.
While you should call the police and have an officer assess the scene after an accident, sometimes they may not be able to respond. If the accident meets certain conditions, all involved drivers have 21 days to file their own accident reports with the state DMV. Drivers must self-report if any party to the accident, including themselves, suffered injury or property damage of over $1,000.
Once the officer or involved parties file a report, the state government may store it for later access by authorized parties. They may also use the data from a report to keep car accident statistics and make policy suggestions or decisions.
Interpreting Sections of the Accident Report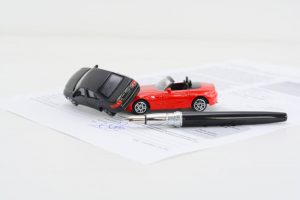 Each accident report begins with the specific location and time of the crash. The reporting officer must state the location to the nearest intersection. If the accident did not happen at an intersection, they would record the direction and distance in feet to the nearest intersection from the scene.
Next, the reporter will record identifying information for all vehicles involved in the accident, including:
License plate numbers
Drivers' names, contact information, and license numbers
Which direction each vehicle was going before the accident
Insurance information
The third and fourth sections cover injuries and property damage. If the crash resulted in damage to a vehicle, the reporter would estimate the cost of repairs. The reporter must also record who was hurt or killed in the accident, including basic medical details.
Finally, the reporter must describe the circumstances of the accident in their own words. They should answer questions including:
Which people and vehicles were involved, including pedestrians, cyclists, or parked cars?
How were the drivers traveling before the accident? Were there any traffic violations observed?
Where was the site of impact on each vehicle?
What damage resulted, and were there injuries?
Depending on the nature of the accident, reporters may need to include supplementary forms or third-party documentation. These may include:
Documents relating to vehicle damage, such as repair estimates from a mechanic or insurance company
Estimates for repairing or replacing non-vehicular property
Copies of medical documentation or bills for injuries from the accident
Documentation from an employer estimating the wages an injured party lost after the accident
How Do I Obtain My Accident Report?
Title 38, Chapter 2 of Rhode Island's General Laws requires police departments to give authorized people access to accident reports. Your options to obtain an accident report may vary depending on the jurisdiction where the accident occurred. Usually, you have two options:
Request a hard copy in person – A department may charge fees per page or hour of labor necessary to find the report.
Make a request online – Different police departments partner with different companies, such as Buycrash or CrashDocs, to make reports they file available online. You may pay less in fees and obtain your report faster by submitting an online request.
You should check with the specific department by visiting their website or calling the non-emergency phone number. Once you submit a request for your accident report, the department is legally obligated to respond to you within ten days.
Contact Law Offices of Ronald J. Resmini, Accident & Injury Lawyers, Ltd. Today
If you were hurt in a car accident through no fault of your own, the Rhode Island attorneys of Law Offices of Ronald J. Resmini, Accident & Injury Lawyers, Ltd. are here to help.
We are a "father-sons" team who treats our clients like family members. While you recover from your injuries, our car accident attorneys can pursue the compensation you need to recover medical costs and lost wages and restore your quality of life.
Initial consultations are always free, and we never charge fees unless we get compensation for you. Contact our office at (401) 751-8855 today.