The winter season can be an exciting time. All across the country, temperatures drop and the trees and ground become covered in snow and ice. Happiness and cheer abound with consecutive major holiday celebrations. The Thanksgiving and Christmas holidays bring about the busiest travel times of the year.
But with more inclement weather creating dangerous road conditions and increased holiday travel come increased driving risks. Fortunately, with certain precautions and extra diligence while driving, you may be able to reduce your chances of being involved in a winter car accident and suffering serious injuries.
Avoid Inclement Weather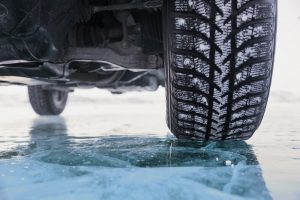 Wintertime is prime time for colder temperatures that can bring snow and ice. Even though a snowy holiday season may seem magical, the poor road conditions that can result can lead to serious car accidents. Try to avoid driving in severe snow and ice conditions.
Choose Daylight
The winter season brings the end of Daylight Saving Time, which means the sun sets earlier in the afternoon. Darkness can compromise drivers' vision, increasing the risk of accidents. If you're particularly sensitive to darkness and prone to impaired vision at night, try to limit your driving to the daytime before the sun sets.
Keep Up to Date With Vehicle Maintenance
Due to the increased potential of poor road conditions from winter weather, it's even more important that you have proper maintenance performed on your vehicle. Make sure your brakes are working optimally and have your tires checked to ensure they have appropriate tread and are adequately inflated.
Drive Carefully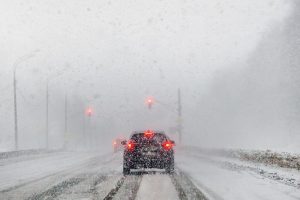 This may seem like a given. After all, the responsibility of every driver at all times is to use caution and care while operating a vehicle. It's our moral and legal duty to protect ourselves and others from harm. But after a season or two of vacations, beautiful weather, and its decreased impact on road conditions, it's common for drivers to be in a habit of more relaxed driving.
You should use extra caution when driving in the winter months. Pay close attention to the road to try to avoid encountering black ice and slippery snow.
What to Do If You're Involved in a Winter Car Accident
If you're involved in a winter car accident, despite your best efforts, here are some steps you should take to protect your welfare and your preserve your rights to seek compensation for your injuries.
Call 911 – Seek immediate medical attention. Immediately following the car accident, you may not believe that you're hurt because of the adrenaline and shock that you may be in from the traumatic event you've just experienced. Additionally, you may not begin feeling symptoms of some injuries, such as concussions, until hours or days later. You should receive a medical evaluation right after the accident so you can be treated for any injuries you may have to protect your health and maximize your chances of recovering from your injuries. By receiving medical treatment, you'll also be supporting your future claim for compensation. Medical reports detailing your injuries will be the primary evidence in your claim or lawsuit.
Contact police – Law enforcement should be called to the scene, even if you don't think it's necessary. A police officer will write a police report about the accident and other details from the scene of the accident which can be used to support your personal injury claim or lawsuit.
Hire an accident attorney – You'll have the best chance of reaching a favorable outcome in your claim or lawsuit if you hire an accident attorney who has experience helping accident victims get the compensation they're owed for their injuries.
Avoid speaking to car insurance representatives – You'll likely get a call from an insurance adjuster shortly after the accident. They may sound friendly and concerned, but be wary. They are fishing for information, and if you say the wrong thing, they could use your words against you to deny or diminish your claim. It's best if you tell them you need to talk with an attorney before you talk to them. Protect yourself and hire an attorney to look out for your best interests.
Contact the Law Offices of Ronald J. Resmini, Accident & Injury Lawyers, Ltd. Today
If you've been injured in a winter car accident due to no fault of your own, you may be entitled to compensation.
The Law Offices of Ronald J. Resmini, Accident & Injury Lawyers, Ltd. has been serving accident victims in Rhode Island and Massachusetts for over four decades. Our attorneys have a track record of success, obtaining hundreds of millions of dollars in compensation for our clients. We strive to provide high-quality legal service to every client and remain dedicated to our clients from the time we take on your claim or case until it is resolved.
Call our skilled accident attorneys today at (401) 751-8855 or contact us online to schedule a free initial consultation. We'll discuss your case with you and advise you of the next steps towards obtaining the compensation you deserve to help you move on with your life.