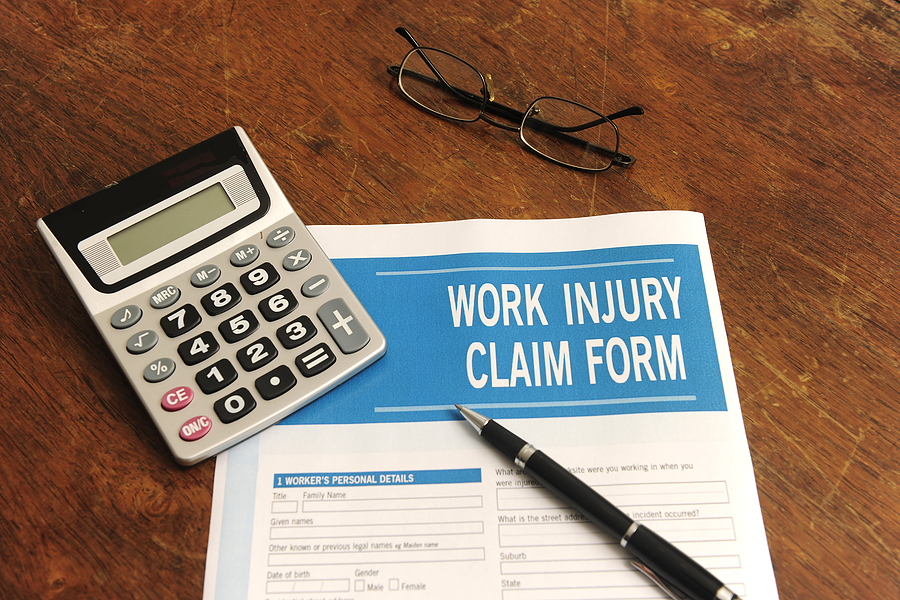 If you were injured while at work, you may be entitled to receive workers' compensation benefits until you're able to return to work. Workers' Compensation Insurance Companies typically look for ways to minimize the amount paid out on claims.
Here are some tips from a Workers Compensation Attorney to follow to reduce your chances of being wrongly denied Workers' Compensation Benefits.
*Report Your Injury Immediately*
Report your injury immediately, you generally have a short period of time to report work related injuries. Failure to do so might result in a loss of benefits, you may still be eligible, however it is best to report the injury immediately to your supervisor because your claim may be denied for not being reported within the designated time frame. It's also important to report your injury immediately so you have the chance to get benefits sooner.
*Get the Names of Witnesses*
Make certain to get the names and contact information of anyone who witnessed the accident that caused your injuries. You may need to witnesses to prove that you were actually injured on the job and not somewhere else in order to make a Workers Compensation Rhode Island Claim.
*Get Medical Treatment If Needed*
If you're injured on the job and it is an emergency, ask to be taken to the emergency room immediately. If you get hurt at work and it is not a medical emergency, make an appointment with the doctor. Do not wait to seek medical treatment, the insurance company may assume that you weren't that hurt if you don't seek medical treatment immediately after the injury.
*Explain How You Got Hurt to Your Doctors*
When you see any medical personnel for your work injury, clearly and accurately explain how you sustained your injuries. Always make certain to state that the injuries happened at work. The workers' compensation insurer often will rely on the first report of injury to determine eligibility for benefits.
Sometimes you can get hurt without any specific traumatic event that caused your symptoms. In such a case, it is possible that repetitive stress or overuse caused your symptoms. If you are injured at your job and you think that overuse caused your injury, you should report that.
*Fill Out Accident Report Forms Accurately*
If you have to fill out an accident report at work, make certain to fill out the accident report accurately. If you don't feel well or you're on medications when your employer asks you to fill out the accident report, do not fill the report out until you feel better and are able to concentrate.
*Your Statements Must Be Consistent*
If your statements regarding your injury are inconsistent, there is a possibility that your claim will be denied. Make sure that when discussing the injury and the accident that your statements are all consistent.
*Sign a Limited Medical Authorization to the Insurer*
You may be asked by the insurance company to sign a release allowing them to get copies of all of your medical records. Do not sign the release unless it is a limited release. The limited release should only give authorization for the insurance company to get medical records related to your work injury. Do not sign any other type of a release or give authorization without speaking with an experienced Workers Compensation Attorney Rhode Island.
*Do Not Give a Recorded Statement to the Insurer*
Most insurance companies will ask you to give a recorded statement describing your accident and your injuries. In general, this is not a good idea. You should not give a recorded statement to the insurance company without consulting an experienced Rhode Island Workers Compensation Attorney.
*Attend Your Medical Treatment*
Follow through on your medical treatment. If you don't follow through on medical treatments prescribed by your doctor(s), your benefits may be terminated because the insurance company will assume that your injury has healed.
If you or a loved one has been seriously injured, or a loved one killed, in at work, let our Rhode Island Attorney help you navigate the complex legal proceedings.
You'll find the help you need at the Law Offices of Ronald J. Resmini, Accident & Injury Lawyers, Ltd., where we have been successfully representing people in personal injury cases in Providence, Rhode Island, Massachusetts, and beyond for more than forty years.
Our Personal Injury Lawyers have all been designated as "Super Lawyers" or "Rising Stars" by Super Lawyers Magazine. Ronald J. Resmini has earned the highest possible rating from Martindale-Hubbell and is a member of the Million Dollar Advocates Forum.
We have won millions of dollars in successful verdicts and settlements for our clients. We are a top-notch Rhode Island Law Firm that knows how to defend complicated cases such as Workers Compensation.
Call the Law Offices of Ronald J. Resmini, Accident & Injury Lawyers, Ltd. today to schedule your free consultation with a Workers Compensation Attorney Rhode Island. Pick up the phone and call us now at 401.751.8855.