According to the National Safety Council, large trucks are involved in ten percent of all vehicular accidents. In 2019, there were 5,005 trucks involved in fatal crashes. This represents a 43 percent rise since 2010. There were also 118,000 large trucks involved in crashes that led to injuries, the majority of which happened on non-interstate roads during daylight hours.
The months with the greatest number of accidents were July, September, and October. Because of the weight and size differences, an accident between a truck and a smaller passenger vehicle often leads to greater personal property damage and possibly catastrophic injury. You should not be responsible for medical expenses and lost wages if the accident were entirely someone else's fault.
If you or a loved one has been injured in a truck accident through no fault of your own, contact the Law Offices of Ronald J. Resmini, Accident & Injury Lawyers, Ltd. today. Commercial truck operators have a responsibility to drive safely and maintain their vehicles. Our dedicated and experienced attorneys work tenaciously to seek fair compensation for your injuries. Call us today at (401) 751-8855 to set up your free consultation.
What Does the Black Box Do?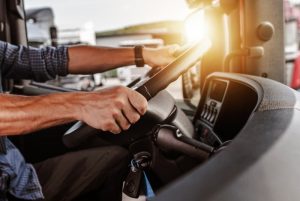 Every large commercial truck manufactured after 1990 has an electronic control module or event data recorder, commonly called the black box. This is a computer system that records data from the truck that can help law enforcement and accident investigators determine what was happening before, during, and after an event. These are like the black boxes found in airplanes.
There are different types of black boxes. Some record continuously while the vehicle engine is on. Others record information only for a few minutes before and during a crash. The data that is recorded can also vary depending on the device. However, the black box is linked to the onboard engine computer system. This means most devices should at least capture the speed, travel time, and whether the brakes were applied. Other information that may be available include:
Whether there was a sudden acceleration or deceleration
Whether cruise control was engaged
The daily or monthly activity
How frequently the speed was above a predetermined limit
Whether the driver was wearing a seatbelt
Whether the airbag was deployed
The number of hard stops
Tire pressure
The number of times the truck was in a crash
GPS location
Usage data
Trip time and distances
Last rest period
Why Is the Black Box Important After an Accident?
Most trucking companies will not voluntarily provide you with the information from the black box. However, the data can be key to helping to determine the cause of the crash. A combination of the black box data, physical evidence, and eyewitness testimony can demonstrate where responsibility lies for the accident. This may result in the company being held responsible for compensation and expenses related to the accident.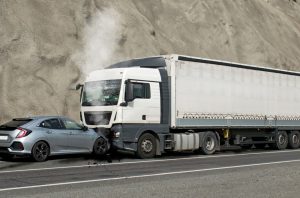 If you or a loved one was involved in a truck accident, it's vital to get this information as soon as possible. Many of the newer data boxes record and keep data for approximately 30 days. However, older models may only store data for a few days. Some trucking companies may try to have the truck repaired as soon as possible, thus erasing the physical evidence. This allows them to put the truck back on the road and possibly run the time out on the black box, so the data is written over. Others may try to destroy the black box data to protect themselves.
An experienced truck accident attorney can help recover the data from the truck's black box and have it analyzed to determine the conditions during the accident. Accident investigators and accident reconstruction experts can help with this complicated process and may help strengthen your case. If it's necessary, your attorney may pursue legal action to get the data from the black box before it's automatically wiped.
It's impossible to tell what type of black box has been installed in the truck that hit you. Therefore it's important to act quickly and contact an experienced truck accident attorney. They can notify the trucking company that the data should be preserved and sent to them. Your attorney may use an expert to download the data and any other electronic recordings. This helps to avoid intentional or inadvertent problems that can destroy vital evidence.
Contact the Law Offices of Ronald J. Resmini, Accident & Injury Lawyers, Ltd. for Help After a Truck Accident
After a truck accident, you may be left dazed and confused by a complicated process to recover damages. At the same time, you have medical expenses, property damage, and a mountain of bills that keep growing. If you're unable to work, this just adds to your stress.
Taking legal action on your own can be difficult or even impossible. The trucking company will have legal representation to protect their rights and fight their case. An experienced truck accident attorney can handle your legal battle so you can focus your energy on recovering from your injuries.
The trucking company may send an insurance adjuster to ask you questions or offer an early settlement. It is important that you not speak with an insurance adjuster without your attorney present. Adjusters are skilled negotiators, and their focus is on reducing the financial liability of their company. Your attorney can help prevent you from saying something inadvertently that may negatively affect your case.
At the Law Offices of Ronald J. Resmini, Accident & Injury Lawyers, Ltd., our personal injury attorneys in Providence, across RI, and in MA have the knowledge and experience to represent you and help protect your rights. Our attorneys have won millions of dollars for our clients who were involved in truck accidents. Call us today at (401) 751-8855 to schedule your free consultation.