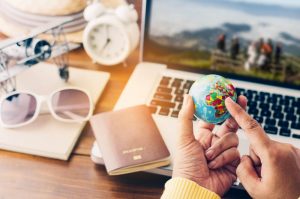 How do you keep track of your tasks or work assignments? You may keep a notebook, use a cell phone app, or add tasks to a calendar. Your employer may have software that allows you to track and manage projects and assignments. These are all examples of tools that help you manage your work and home life.
Truck drivers also need a way to keep track of their hours on the road, sleeping berths, and other vital information that helps them stay on track and remain compliant with federal regulations. A truck driver's travel log is the tool most companies use to help accomplish the task.
What information does a truck driver's log contain, and why could it matter to you? At the Law Offices of Ronald J. Resmini, Accident & Injury Lawyers, Ltd., we want to help you understand the purpose of a truck driver's travel log and how the information it contains could be vital to you if you are ever involved in a collision with a truck that wasn't your fault.
What Is a Truck Driver's Travel Log?
Truck drivers need a way to log things like their hours behind the wheel and the miles they've traveled. In the past, paper logbooks were used for this type of information. Today, technology has caught up with the trucking industry, and most commercial trucks are now outfitted with Electronic Logging Devices. An ELD is an electronic device that is integrated with a vehicle's engine. It automatically records information and captures data about the truck's movement and miles driven.
Why Do Drivers Need a Travel Log?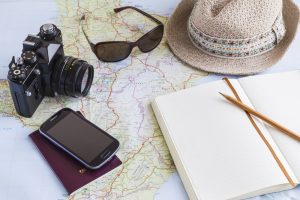 For safety purposes, the Federal Motor Carrier Safety Administration limits the amount of time that a truck driver can spend on the road working. These requirements are known as hours-of-service regulations. For example, truck drivers cannot operate a truck for more than 11 hours after ten consecutive hours off duty. These regulations are meant to help curb dangerous driving practices like drowsy or fatigued driving.
An electronic logging device captures data that logs the amount of time a driver is behind the wheel, therefore helping them and their company stick to the federal government's hours-of-service regulations.
What Information Does a Travel Log Record?
While one of the most crucial functions of the travel log is to record the amount of time a driver spends operating their vehicle, these electronic devices also record other vital information. Most travel logs will also record information such as:
Time and location
Sleeping berth hours
Number of miles traveled
Number of hours the truck has been in operation
Log of off-duty hours
Driver identification information
Vehicle and motor carrier information
Truck drivers may also opt to keep a paper copy of this information.
How Can a Truck Driver's Travel Log Impact You?
Consider this. You are involved in an accident with a negligent truck driver. You are seriously injured and need compensation for your medical expenses. The trucking company's insurance provider is playing hardball. You swear the driver looked like they were falling asleep at the wheel just before the collision, but how can you prove it and get the money you deserve? The information from the ELD could reveal whether the driver observed the hours-of-service regulations.
The data contained in the truck driver's travel log can be vital in accident claims. It can help you determine whether a driver was in breach of federal regulations at the time of the crash and potentially negligent or at fault for the accident. However, getting your hands on this crucial information can be challenging. The trucking company technically owes the data contained on the travel log. In general, trucking companies are not willing to voluntarily hand over information to accident victims. The information may show that they are liable for an accident.
Getting your hands on a truck driver's travel log typically takes legal intervention. In many cases, an attorney can draft what is known as a spoliation letter. This document notifies the trucking company that they are required to preserve all information pertaining to a truck accident, including the travel log and black box data from the truck. Time is of the essence. This letter needs to be submitted to the company before they have time to lose or destroy vital information that could strengthen your accident claim.
Get in Touch with an Experienced Truck Accident Attorney Today
If you are involved in a significant truck accident, you need the resources an experienced attorney can bring to your personal injury case. At the Law Offices of Ronald J. Resmini, Accident & Injury Lawyers, Ltd., we strive to help you recover the compensation you deserve after a collision with a negligent truck driver.
Contact our office today by calling (401) 751-8855 to set up your free, no-obligation consultation with a skilled Providence truck accident attorney.