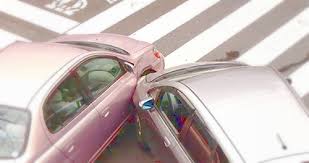 When you're involved in any kind of car accident, there are a few steps you have to take if you want to win your accident claim.
Dealing with car insurance companies (your own and those of the others involved in the accident) can be a headache, especially if you don't have all the information you need to win your claim. Just filing an insurance claim and dealing with insurance adjusters can be overwhelming; actually winning your claim after a car accident may seem impossible.
Car insurance companies don't willingly pay claims in most cases. If they see any opportunity to avoid paying, they will fight the claim with all of the resources they have available – and that's a lot of resources.
If you're preparing to go up against an insurance company to try to collect your claim from their army of lawyers, you'll be better suited to handle what's to come with the help of a Rhode Island Auto Accident Attorney of your own.
Even if you're the driver responsible for the accident, you should make sure that you employ the services of a lawyer to make sure that you only have to cover for what you are responsible for, and not be taken advantage of by unethical individuals and lawyers.
One of the most common experiences of individuals who have been involved in a motor vehicle accident, and who are entitled to compensation, is low initial offers. Car insurance personnel are adept at minimizing payouts by using delay tactics, attacking weak evidence and placing doubt into their victims over the right to entitlement. Intimidation tactics are part and process of the negotiation protocols they follow.
You may also need a Rhode Island Lawyer if you experience problems when trying to make a claim with your car insurance company or the insurance company of the guilty party (if not you). If the other party is liable, and they do not have car insurance, you will definitely need the assistance of a car accident lawyer to make sure that the guilty party compensates you in a manner that is fair for you.
No one wants to be held financially and legally responsible for car accidents, and the other party may decide to hire their own car accident attorney so that they can reach a settlement in their favor. You need to make sure that you are also legally represented in order to get a settlement that is also favorable for you too.
In Rhode Island, you'll find the help you need at the Law Offices of Ronald J. Resmini, Accident & Injury Lawyers, Ltd., where we have been successfully fighting insurance companies for more than forty years.
Our attorneys have all been designated as "Super Lawyers" or "Rising Stars" by Super Lawyers Magazine. Ronald J. Resmini has earned the highest possible rating from Martindale-Hubbell and is a member of the Million Dollar Advocates Forum.
We have secured millions of dollars in compensation for our clients from insurance companies, both in and out of court. We know the law, and we know how to use it to motivate these companies to do the right thing by their policyholders, and when they don't we take it to court.
Call today for a free consultation with a Rhode Island Auto Accident Attorney. Time is limited by state law, so don't wait. Pick up the phone and call us now at 401.751.8855.