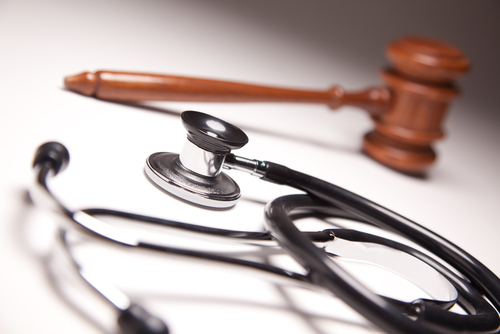 If there is cause for you to believe that a loved one has suffered permanent injury or death due to negligence of someone in the medical profession you should seek an opinion from an experienced Rhode Island Lawyer with the ability to investigate your case and get you the answers you need.
One of the first things you must know before even considering sitting down with a medical malpractice lawyer is if your situation fits the criteria for medical malpractice. Legally the term "malpractice" is defined as negligence or the failure of a professional to perform their duties according to the acceptable rules and guidelines of that profession. Suspecting malpractice and proving it are two different things.
Medical malpractice claims may be made against any type of medical professional, including doctors, nurses, hospital staff, nursing home staff, pharmacists and other health care providers.
Although it is thoroughly grounded in sciences such as chemistry, anatomy, biology, and more, medicine is still far from an exact science. This is why operating as a medical professional is known as practicing medicine. Still, there is a certain standard of care that has been established over the years that every medical professional is supposed to deliver.
Your medical malpractice lawyer must be able to prove that the health care professional failed to uphold the medical standard of care in his or her community. This standard is defined as the level of care that a competent health care professional with similar education and experience working in the same medical community would have provided under similar circumstances.
Medical Malpractice Lawyers in Rhode Island are specially trained to examine medical documents and histories to determine if the medical professional was in some way negligent in providing the acceptable standard of care. Sadly, there are times when something goes wrong with a medical procedure and nobody is really to blame. A lawyer will be able to tell you if you have a valid claim to a Rhode Island medical malpractice lawsuit.
A medical malpractice victim is entitled to recover damages and be compensated for the needless medical expenses incurred, lost services, lost wages, compensation for suffering and pain and punitive damages.
Many states have passed laws requiring plaintiffs' lawyers in medical malpractice cases to submit some proof of the health care provider's negligence at the beginning of the case before they will be allowed to proceed with the lawsuit.
This proof is usually in the form of a report containing the opinion of a physician that the defendant was negligent. Rhode Island has no such requirement at the outset of the case, but the state does have a special rule about expert witnesses in medical malpractice cases. In Rhode Island, expert medical witnesses must be qualified as experts in the field of the alleged malpractice. This law can be found at Rhode Island General Laws section 9-19-41.
If you believe that you or one of your family members was a victim of medical malpractice, hiring an experienced personal injury attorney for your Medical Malpractice case should be your first priority.
In Rhode Island, you'll find the help you need at the Law Offices of Ronald J. Resmini, Accident & Injury Lawyers, Ltd., where our personal injury attorneys in Providence have been successfully representing people in medical malpractice cases for more than forty years.
Our Medical Malpractice Lawyers have all been designated as "Super Lawyers" or "Rising Stars" by Super Lawyers Magazine. Ronald J. Resmini has earned the highest possible rating from Martindale-Hubbell and is a member of the Million Dollar Advocates Forum.
We have secured millions of dollars in compensation for our clients, both in and out of court. We are a top-notch Rhode Island Law Firm that knows how to present a well-prepared case to a jury and bring in fair verdicts for both compensatory and punitive damages.
Call the Law Offices of Ronald J. Resmini, Accident & Injury Lawyers, Ltd. at 401.751.8855 today to arrange a free consultation. You and your family deserve justice. It starts here. Pick up the phone and call us now at (401) 751-8855.