In 2019, there were 799 fatal traffic accidents between Christmas and New Year's Day. Even though that seems a small percentage of the almost 40,000 fatalities that occur each year on roadways in the United States, it's still a dangerous time to travel.
Luckily, with some advance planning before you get behind the wheel to do your holiday traveling, you can mitigate the risk that you or a loved one will end up in one of those fatal crashes.
Here are five tips for safe travel during the holidays.
Make Sure You Get Enough Rest Before a Long Highway Drive
 Plan to get enough sleep the night before (or the day before, if you plan to travel at night) so you can be wide awake, aware, and alert for the drive if you'll be driving on the highway for an extended period. Tired driving has joined drunk driving and driving while texting as one of the most dangerous things you can do. Fatigued driving may lead to a traffic fatality on your way to your family's holiday party or another holiday destination. Make sure whoever is driving is alert enough to drive.
Create a Vent in Your Vehicle to Reduce the Chance of COVID-19 Spreading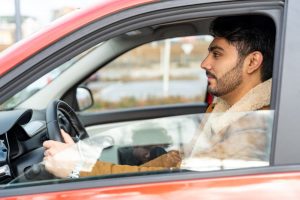 Even if you and your travel partners have been vaccinated and received at least one booster shot, with the recent arrival of the Omicron variant, which is more contagious though not as dangerous as the Delta variant, the risk of catching the coronavirus is still a danger. Whenever possible, crack open at least one window in your car, SUV, truck, or other vehicles you use for travel to increase aeration in the vehicle. This will reduce the chance of spreading the virus amongst yourselves while you're traveling.
Take the Lead in Ensuring Everyone Is Safely Wearing a Seatbelt
One of the best ways to keep you and your friends and family safe while driving during the holidays is to make sure you and everyone you ride with is safely buckled in with a properly functioning safety belt the whole time. According to a study conducted by the National Highway Traffic Safety Administration, over 50 percent of car accidents happen within just five miles of your home. Over 75 percent occur within 15 miles or less from where you started.
If you do get into an accident, making sure everyone is buckled in will help lessen possible injuries they receive and may save their lives. Call the police and your insurance company right away, so you have a well-written record of the accident, and documentation of all the parties involved.
Contact us, too at (401) 751-8855. When you're in a crash that was someone else's fault, you're no doubt reeling from the accident and your injuries and wonder, "What now?" When you call one of our personal injury attorneys in Providence, we can provide the guidance you need. We work with nearly every type of vehicle accident that results in injuries, and we can help.
Only Make Your Holiday Trip if Weather Conditions Are Safe
 According to the Centers for Disease Control, in the United States, automobile collisions are one of the top reasons people aged one to 54 die every year. These deaths are mostly preventable.
One way to make sure you don't become a statistic is to check weather conditions beforehand. If there's a chance for winter weather or unsafe driving conditions such as freezing rain, high winds, or both, don't take unnecessary chances. Stay home. It's safer for everyone.
Know How the Vehicle You Are Taking on a Holiday Trip Drives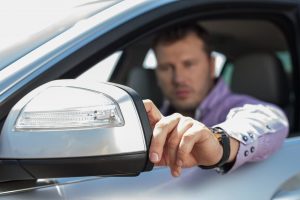 If you are driving during the holidays, make sure you know the vehicle you are driving, whether it's yours or someone else's. Know all the controls and how the vehicle handles on the road in dry, wet, or snowy conditions. Be aware of how quickly the vehicle accelerates and how much pressure you need to place on the brakes to stop safely.
Ensure all the mirrors are well-adjusted, marker lights function, and tires are filled with the right amount of air (check your owner's manual for the correct pounds per square inch or PSI for your vehicle's tires).
If You Get Into an Accident, Call Us at (401) 751-8855
If you follow these five tips for safe travel during the holidays, you've done your job preparing for the risks of holiday travel. But no one can be 100 percent prepared. The unexpected does happen. Be smart if you are involved in a traffic accident caused by someone else during a holiday trip. Call us.
Be responsible and call the authorities, your insurance company, and Law Offices of Ronald J. Resmini, Accident & Injury Lawyers, Ltd. at (401) 751-8855 immediately after a traffic crash. We can help you with personal injury claims involving almost any type of vehicle, including motorcycles, bicycles, school buses, and more. We can also help with snow-and-ice injuries in or out of your car and wrongful death cases from crashes, too.
We hope you don't need our services this holiday season. Please follow these five safe driving tips during the holidays and call us at (401) 751-8855 as soon as possible after a crash.