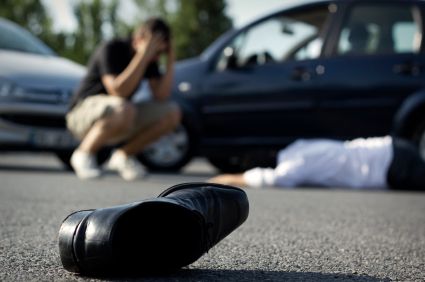 According to the National Highway Traffic Safety Administration (NHSTA), nearly seventy-thousand people are injured and nearly 5,000 people die in pedestrian accidents every year. Many of the people who are injured sustain serious, sometimes permanent injuries.
Most victims of pedestrian accidents are children under the age of 16. The elderly population has the highest number of pedestrian accident related deaths.
While pedestrian accidents can happen at anytime, statistically most pedestrian accidents happen in the evening on weekends. Two-thirds of pedestrian accidents occur on the street. Whether on a sidewalk, in a crosswalk, walking, or running, pedestrians are vulnerable and at risk of being injured.
Common Causes of Pedestrian Accidents:
• Drivers not paying attention and checking for pedestrians in crosswalks.
• Poorly marked Crosswalks that are not in sync with traffic signals. Using crosswalks with signals lessen the danger.
• Left-Hand Turns: Three times as many people get hit by cars turning left than by cars turning right because the driver is focused on driving through the intersection and the pedestrians is looking straight ahead.
• Drivers turning right on a red light frequently fail to make a complete stop, therefore they don't see the pedestrians.
• The pedestrians wearing dark clothes. Nearly 70% of pedestrian accidents occur at night.
• Drivers making turns without paying attention to their surroundings.
• People getting out of the car on the road side, without checking for oncoming traffic.
• Pedestrians not paying attention because they are texting, talking on their cell phones or listening to music.
• Alcohol or Drug Use by pedestrians and drivers. According to the IIHS-Highway Loss Data Institute, thirty-seven percent of fatally injured pedestrian have blood alcohol concentrations of at least 0.08 percent. Intoxicated drivers are involved in 13 percent of pedestrian collisions.
• According to the National Highway Traffic Safety Administration (NHSTA), because battery operated cars are very quiet, pedestrians are 40 percent more likely to get hit, because they don't hear the car, than by other cars.
If you or a loved one has been seriously injured, or a loved one killed, in a hit and run, let our Rhode Island Attorney help you navigate the complex legal proceedings.
You'll find the help you need at the Law Offices of Ronald J. Resmini, Accident & Injury Lawyers, Ltd., where we have been successfully representing people in personal injury cases in Providence, Rhode Island, Massachusetts, and beyond for more than forty years.
Our Personal Injury Lawyers have all been designated as "Super Lawyers" or "Rising Stars" by Super Lawyers Magazine. Ronald J. Resmini has earned the highest possible rating from Martindale-Hubbell and is a member of the Million Dollar Advocates Forum.
We have won millions of dollars in successful verdicts and settlements for our clients. We are a top-notch Rhode Island Law Firm that knows how to defend complicated cases such as Pedestrian Accidents.
Call the Law Offices of Ronald J. Resmini, Accident & Injury Lawyers, Ltd. today to schedule your free consultation with a Providence Pedestrian Accident Attorney. Pick up the phone and call us now at 401.751.8855.