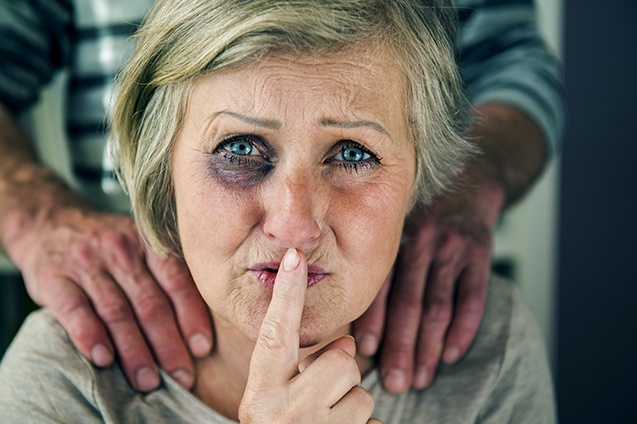 Over 1.5 million people in the United States are living in nursing homes or assisted living facilities. Unfortunately, not all people are being treated well in these facilities.
Elder abuse is on the rise and many people are being abused by the people who are being paid to provide care for them.
The people at the highest risk for elder abuse are people with dementia. In the elderly population, approximately 5.1 million people have a form of dementia. And about 50% of people over 85 have Alzheimer's Disease or another form of dementia.
Generally elder abuse falls into four categories not including Neglect, the four categories of Elder Abuse are Physical Abuse, Sexual Abuse, Emotional Abuse, and Financial Abuse.
Physical Abuse – Signs of physical abuse may include bruising, broken bones, fractures, stating that the person has fallen frequently. There may be signs that someone may have been kicked or punched. If someone is "falling" frequently, that at least shows that the person is not being monitored closely enough, but is another sign of physical abuse.
Sexual Abuse – While it is horrifying to think that anyone would sexually abuse another person, especially an elderly person, it does happen frequently. People may have been taken advantage of sexually, they may have been groped, they may have been exposed to pornography. To monitor for this type of abuse, signs would be bruising or bleeding around the genitals or breasts, bloody underwear, emotional discomfort.
Emotional Abuse – Frequently, abusers humiliate, torment and terrorize nursing home residents, who are often helpless and afraid. Signs of emotional distress include fearful behavior, withdrawal, confusion, rocking and crying.
Financial Abuse – In order to prevent this type of abuse, it is important to monitor financial statements and financial documents for unusual activity. Financial abuse includes having money or jewelry stolen, abusers may also use the victim's credit cards, write checks, steal their identity or convince the victim to make changes to their wills, trust, estate planning, or transfer assets.
Neglect – This type of abuse may take a while to be noticed and may result in painful, serious injuries. Signs would include not receiving proper hygienic care, food, medicine, or liquids. Victims may end up with infections, bedsores, and other injuries.
Common nursing home neglect cases include:
Bed Sores
Dehydration and Malnutrition
Restraint Injuries
Falls and Fractures
Wandering and Leaving the Facility
Misdiagnosis or Failure to Diagnose
Prescription Errors
If you suspect that a loved one is being abused in a nursing home or assisted care facility, look for the signs above. If you notice any signs of Elder Abuse or Neglect, document your concerns and notify the administrators of the facility immediately. Unfortunately, many people lose their lives due to elder abuse and neglect.
If you have a loved one who is a victim of elder abuse or financial fraud, let our Rhode Island Attorney help you navigate the complex legal proceedings. You'll find the help you need at the Rhode Island Attorney: Elder Abuse at Nursing Homes is a Growing Concern, where we have been successfully representing people in personal injury cases in Providence, RI, and Maryland for more than forty years. Our Personal Injury Lawyers have all been designated as "Super Lawyers" or "Rising Stars" by Super Lawyers Magazine. Ronald J. Resmini has earned the highest possible rating from Martindale-Hubbell and is a member of the Million Dollar Advocates Forum.
We have won millions of dollars in successful verdicts and settlements for our clients. We are a top-notch Rhode Island Attorney that knows how to defend complicated cases such as Financial Fraud and Elder Abuse. Conversely, we defend those who have been wrongfully accused. Call the Law Offices of Ronald J. Resmini, Accident & Injury Lawyers, Ltd. today to schedule your free consultation with a Rhode Island Attorney. Pick up the phone and call us now at (401) 751-8855.