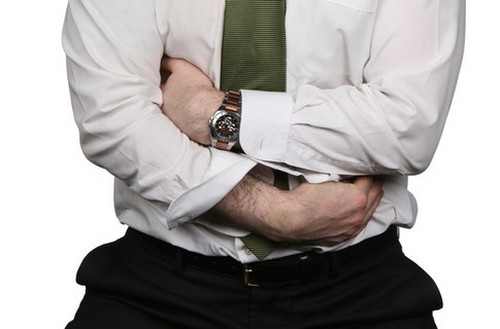 According to the Centers for Disease Control and Prevention, food poisoning affects about 76 million people each year in the United States.
Food poisoning can be much more serious than an upset stomach or flu-like symptoms. Over 5,000 people die from food poisoning each year, and more than 325,000 people are hospitalized each year due to food poisoning.
If you have suffered from food poisoning and you're trying to determine if you have any legal recourse that will depend on the particulars of your illness. It can be difficult to pinpoint the food that made you ill, and it can be difficult to determine the origins of the food contamination.
An investigator will have to trace the food back to the many sources where it may have been handled, such as ranches and farms, slaughterhouses, food processing plants, packaging facilities, and distributors.
The investigator will also have to determine whether or not the food was improperly stored after purchase. This could be in a restaurant or retail establishment such as a grocery store.
According to the Center for Disease Control (CDC), some of the most common forms of food poisoning are:
• Botulism: A muscle-paralyzing disease that is very serious and could lead to death. It is caused by the toxin made by Clostridium botulinum bacteria, which is potent and could be inhaled, swallowed or absorbed through the eyes or skin.
• Campylobacter: The world's most common cause of bacterial illness, usually caused by eating undercooked chicken. Usually treatable with rest and fluid. intake. Campylobacteriosis is estimated to affect 2.4 million Americans every year.
• Salmonella: Symptoms are usually fever, diarrhea, and cramps. It can invade the bloodstream and cause serious infections. A small number of infections lead to Reiter's syndrome, which can develop into chronic arthritis. Salmonella can lead to severe illness, liver damage or even death in people with a weakened immune system or in infants or the elderly.
• E. coli O157:H7: Found commonly in cattle, often transmitted to humans who consume food contaminated with small amounts of cow feces. Symptoms include severe diarrhea and cramps. E. Coli can cause kidney failure and death.
• Calicivirus: One of the most common causes of the "stomach flu." The virus is frequently transferred to food from an infected kitchen worker. Treatment mainly consists of the prevention of dehydration, infections typically last 1 to 10 days, depending on which strain of virus caused the illness.
• Listeria: Listeria is a less common form of food poisoning, however it is extremely deadly. Twenty-five percent of people infected with Listeria die. It can live in the body for up to two months before causing illness.
If you or someone you love has suffered from food poisoning, our Rhode Island Law Firms can assist you to explore your legal options and determine if you have grounds to file a lawsuit.
You'll find the help you need at the Law Offices of Ronald J. Resmini, Accident & Injury Lawyers, Ltd., where we have been successfully representing people in personal injury cases for more than forty years.
Our Personal Injury Lawyers have all been designated as "Super Lawyers" or "Rising Stars" by Super Lawyers Magazine. Ronald J. Resmini has earned the highest possible rating from Martindale-Hubbell and is a member of the Million Dollar Advocates Forum.
We have won millions of dollars in successful verdicts and settlements for our clients. We are a top-notch Rhode Island Law Firm that knows how to defend complicated cases such as food poisoning.
Call the Law Offices of Ronald J. Resmini, Accident & Injury Lawyers, Ltd. today to schedule your free consultation with a Providence Personal Injury Attorney. Pick up the phone and call us now at (401) 751-8855.