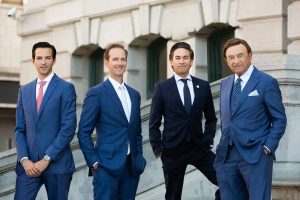 A personal injury is a legal term for an injury to someone's body, mind, or emotions instead of damage to their property. By definition, a personal injury claim excludes damaged property claims.
What is Personal Injury Law?
Personal injury law involves legal remedies and defenses in civil lawsuits involving alleged wrongful conduct. (Another term for personal injury law is "tort law.") In contrast to criminal law, a tort action does not involve the government prosecuting the wrongdoer. Instead, these cases involve a private plaintiff seeking compensation for serious injuries or harm due to someone else's negligence or wrongful acts.
Most personal injury cases involve the legal doctrine of negligence. In essence, negligence requires every member of society to act responsibly and avoid putting others at risk. However, this doctrine does not say that someone else's negligence is always the cause of an accident or injury. The doctrine recognizes that some accidents are unavoidable. To establish liability, the plaintiff must prove a reasonable person would have acted differently in similar circumstances.
If you have questions about personal injury lawsuits in Providence, don't hesitate to contact The Law Offices of Ronald J. Resmini, Accident & Injury Lawyers, Ltd. for a free consultation.
What is a Personal Injury Case?
Most personal injury cases arise when someone claims another party caused their injury due to negligence. Some cases involve formal court proceedings, but most end with an out-of-court settlement after lengthy negotiations.
Some situations where personal injury rules apply include:
If you need an experienced personal injury lawyer, contact our Providence, RI, office today.
Comparative or Shared Fault in Personal Injury Cases
Rhode Island follows the pure form of comparative negligence. This means that if the plaintiff is partly at fault for their injuries, their compensation is diminished in proportion to their degree of fault. However, the plaintiff's negligence, no matter how great, will not block them from recovering compensation. R.I. Gen. Laws § 9-20-4 (1997).
Statute of Limitations on Personal Injury Cases
Rhode Island law sets a time limit for filing personal injury lawsuits in civil court. Generally speaking, you have three years after the accident date to file your lawsuit. Contact our Providence office today if you have questions about your claim and effort to recover compensation. Our law firm is here and ready to help.
Damage Caps on Personal Injury Cases
Rhode Island has no damage caps in personal injury or malpractice cases. However, plaintiffs in wrongful death cases may not recover punitive damages in Rhode Island. No matter which kind of accident caused your injuries, let our Providence personal injury attorneys help you navigate the complex legal world of insurance companies, claims agents, and legal proceedings.
Our Providence, Ri, Personal Injury Law Firm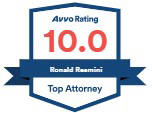 You'll find the help you need at The Law Offices of Ronald J. Resmini, Accident & Injury Lawyers, Ltd.. We have successfully represented people in personal injury cases for more than 50 years. Our personal injury lawyers have all been named 'Super Lawyers' or 'Rising Stars' by Super Lawyers Magazine.
Ronald J. Resmini has earned the highest possible rating from Martindale-Hubbell and is a member of the Million Dollar Advocates Forum. Moreover, our lawyers have won millions of dollars in successful verdicts and settlements for our clients. We are a top-notch Rhode Island Law Firm that knows how to defend complicated cases.
A serious accident or illness can change someone's life instantly, and many accident victims feel overwhelmed by what's happened and their subsequent pain and suffering. In these moments, it's hard to know what to do next or where to turn for help.
While nothing can undo the pain and suffering you have experienced, our dedicated Providence personal injury lawyers want you to know that you do not have to go through this time alone. Our experienced, caring attorneys work with our clients to help them pursue the fair compensation and justice they deserve. We help them hold the person or party responsible for their unnecessary pain, medical expenses, and suffering accountable.
Call The Law Offices of Ronald J. Resmini, Accident & Injury Lawyers, Ltd. today to schedule your free consultation. Pick up the phone and call our law firm at our Providence office now at (401) 751-8855. Let's get you on the road to maximum compensation.
Types of Personal Injury Cases We Handle
The team at The Law Offices of Ronald J. Resmini, Accident & Injury Lawyers, Ltd. has more than 50 years of personal injury experience. In that time, we have represented thousands of clients in a wide range of cases, from automobile accidents to premises liability cases. We are ready to put our resources to work helping you in cases involving:
Whatever the circumstances of your accident, illness, or injury, we want you to know that you are not alone. Our Providence, RI legal team can support you during your challenging time. Let us handle your legal concerns while you focus on your physical and financial recovery. Reach out to our team to schedule a free case consultation today.
Contact a Providence Personal Injury Lawyer Today
Our legal team is committed to helping you pursue justice and recovering the maximum compensation possible. With the money from an insurance settlement or lawsuit, you can put your accident and injuries behind you. Contact our dedicated, experienced team of Providence personal injury lawyers today at (401) 751-8855 for a free consultation.