Rhode Island Workers Compensation Lawyer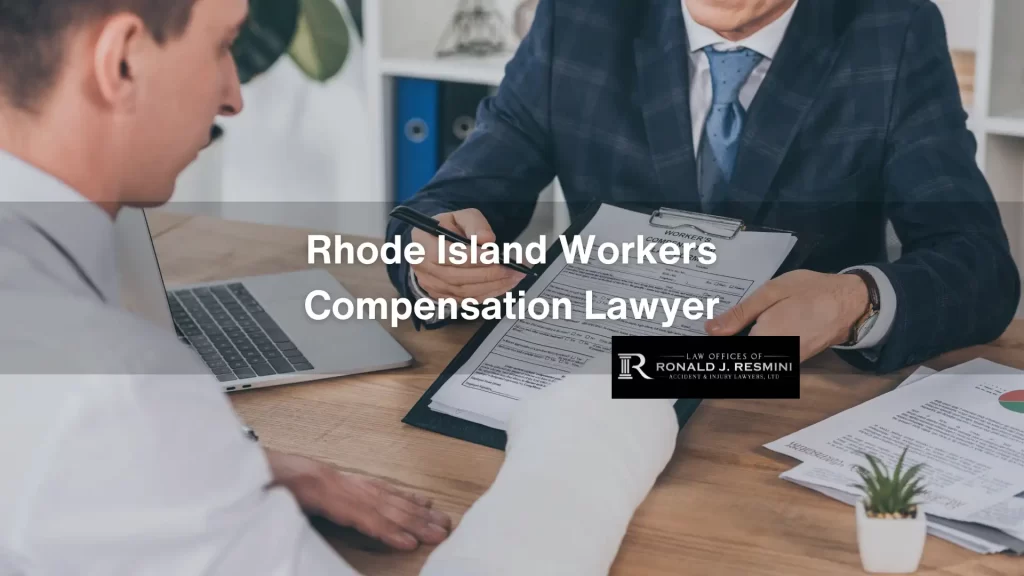 In Rhode Island, employers are required to cover their employees with Workers' Compensation insurance, a type of no fault insurance that provide benefits to workers injured on the job, covering the cost of medical treatment and a percentage of lost wages. It also provides a death benefit for workers who died from job related causes, and rehabilitation to retrain an injured employee to perform another type of work if there is no chance of continuing in the same job due to impairments from the injury.
Limitations of the Workers' Compensation System
The only requirement for receiving these benefits is to have suffered a work-related injury or illness. While having Workers' Compensation provides a certain measure of security by providing continued income and streamlining the process of obtaining necessary medical care, it has its shortcomings. The greatest of these is that Workers' Comp does not allow for the recovery of any non-economic damages. Furthermore, the injured employee is precluded from suing a negligent employer.
Nearly anyone who has suffered a catastrophic, life-changing injury, such as a traumatic brain or spinal cord injury, on the job can tell you that the worst damages are not the economic ones, but rather those devastating losses that destroy your quality of life—paralysis, disfigurement, loss of cognitive function, inability to do the things you have always enjoyed, chronic pain, and more. All these are ignored by the Workers' Compensation system.
Furthermore, there is no provision in Workers' Comp for collecting punitive damages when the employer has done an egregious wrong, leading to the injury or wrongful death.
Hire a Lawyer before You File Your Claim
You can fill out the paperwork for your comp claim yourself, but why take a chance on making an error that will hold up your benefits for many months? Talk to a personal injury lawyer first, to make sure you've filled out the forms completely and accurately. This is one advantage of having an attorney on your side, but there are others.
Indentifying Third Party Defendants
An experienced workplace accident lawyer will investigate your claim thoroughly, with an eye to finding ways to get you compensation for your non-economic damages, in addition to medical bills and lost wages.
Your attorney will look at all the circumstances surrounding your accident or injury and attempt to identify others, besides your employer, who might have contributed to causing the accident or condition. Although you can't sue your employer, you can sue others whose negligence was a factor in your accident or illness: a property owner, a vendor, a subcontractor, a manufacturer of a defective product, a maintenance company that failed in its responsibilities, and many more. You can bring a regular personal injury or wrongful death action against these other parties and demand compensation for the damages that Workers' Comp won't touch.
Deliberate Intent
Another possibility, in certain situations, is to show that your employer deliberately caused you do perform some task that was unreasonably hazardous or required you to perform an inherently dangerous job without proper protection, either intending to cause you harm or demonstrating reckless disregard for your well-being. In a few cases, it may be possible to sue your employer, regardless of Worker's Compensation coverage, by showing that the company deliberately and knowingly placed you in unreasonable danger. Only an experienced personal injury attorney in Providence will be able to determine if this argument is likely to hold up in your case.
Negotiating with the Disability Carrier for Your Benefits
Insurance carriers have some rights to call the shots when it comes to spending their money on your claim. For example, if your doctor thinks you will benefit from a new, state-of-the-art treatment, your disability insurance carrier might deny it, saying it is a non-standard treatment. Or your vocational rehabilitation counsellor may be pressuring you to accept training for a job that simply doesn't appeal to you, and seems to be disregarding your preferences. In situations like these, a good lawyer can be an invaluable resource who can negotiate with the adjuster to see that you get the medical benefits that you need and are retrained for a job that you want.
Workers' Comp Cases We Handle
Our team of experienced workers' compensation lawyers are prepared to help you get the money you are owed to pay your medical bills and support yourself and your family in your time of need. We can help you with claims including:
We have the knowledge and experience you need on your side, so contact us by calling (401) 751-8855 or filling out a contact form on our site to schedule a free legal conference to discuss your case today.
Free Legal Conference on Your Comp Case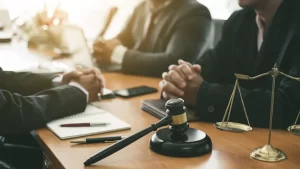 Naturally, you want your application for benefits to be approved promptly, and you don't want to be constantly haggling with an adjuster. In addition, you want to maximize the amount of benefits and damage compensation you receive, because in so many ways, the remainder of your life depends on it. So choose a top-rated Rhode Island Workers' Compensation lawyer to represent you. In Providence, you can start the process with a no-obligation legal consultation to learn everything you need to know about your claim and your rights by contacting the Law Offices of Ronald J. Resmini, Accident & Injury Lawyers, Ltd.
Why Choose the Law Offices of Ronald J. Resmini, Accident & Injury Lawyers, Ltd.?
Here are a few of the many reasons to hire the Law Offices of Ronald J. Resmini, Accident & Injury Lawyers, Ltd. to represent you in your workers' compensation case:
Forty-four years of legal experience
Practice dedicated exclusively to personal injury law
Highest possible rating from Martindale Hubbell
Million Dollar Advocates Forum member
Every attorney selected by Super Lawyers Magazine as a "Super Lawyer" or "Rising Star"
Millions of dollars in recoveries for clients
Focused attention on your case and your needs
Pick up the phone and call us today at (401) 751-8855 for an appointment to discuss your case and learn about your legal rights.